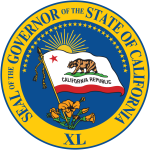 Governor Gavin Newsom this week released guidelines under which a limited number of "lower-risk" industries can prepare to reopen.
Emphasizing that data shows that Californians' adherence to stay-at-home orders since the middle of March has stabilized the number of COVID-19 hospitalizations and patients in intensive care units, the Governor said the state can start moving to the next stage of gradually reopening.
Last week, following up on his April 14 announcement of six key indicators for deciding when to modify the stay-at-home order, the Governor outlined four "Resilience Roadmap Stages" for the process of reopening the economy.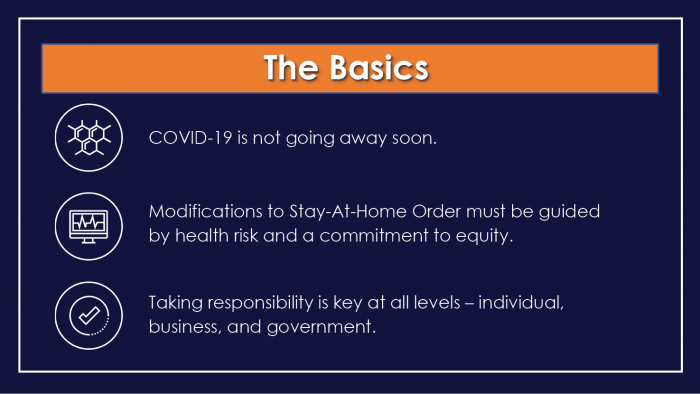 At his daily COVID-19 briefings, Governor Newsom reiterates the points on this slide in one way or another.
Four Resilience Stages
As identified in the presentation by State Public Health Officer Dr. Sonia Angell on April 28, the four stages are:
• Stage 1: Safety and Preparedness. Making sure the state is prepared to care for the sick within hospitals, has sufficient testing capacity, contact tracing capability, adequate inventory of personal protective equipment, is making essential workplaces as safe as possible, and has prepared sector-by-sector safety guidelines for an expanded workforce.
The report card released May 4 summarized the state's progress in these areas.
• Stage 2: Lower-Risk Workplaces. Gradually opening some workplaces—such as some retail, manufacturing and logistics businesses—with modifications to lower the risk of COVID-19 transmission.
• Stage 3 Higher-Risk Workplaces. The higher-risk environments identified included gatherings at personal care places (hair/nail salons and gyms); entertainment venues (movie theaters, sports without live audiences); and in-person religious services (churches, weddings).
• Stage 4: End of Stay-at-Home Order. Marked by reopening of highest-risk workplaces "with all indicators satisfied once therapeutics have been developed" and including concerts, convention centers and live audience sports.
Guidelines
The Governor on Thursday released guidelines for reopening lower-risk workplaces, advising retailers to increase pick up and delivery, encourage physical distancing and install hands-free devices; manufacturers to close breakrooms, create outdoor break areas and physically distanced seating; and warehouse delivery services to carry sanitation materials during deliveries and use personal protective equipment for each stop.
Reopening later in the current stage will be offices that haven't been able to telework, seated dining at restaurants, shopping malls, and outdoor museums.
At each stage of the reopening, the businesses and industries involved are being asked to make sure they meet the safety and preparedness milestones outlined in Stage 1.
Counties that want to go further than the state orders will be asked to self-certify that they are meeting the safety and preparedness guidance in Stage 1. Further guidance for regional variations will be provided on Tuesday, May 12.
Web Resources
The state's one-stop website at covid19.ca.gov includes links to the latest data on total cases in California, total deaths and number of persons tested, as well as hospital data, county maps and cases by county. Just added this week is a section allowing visitors to search for a testing site by zip code. The resilience guidelines are available at covid19.ca.gov/roadmap/.
The California Chamber of Commerce webpage at www.calchamber.com/coronavirus includes links to COVID-19-related federal, state and local resources, plus CalChamber podcasts and other guidance.