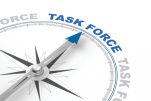 California Chamber of Commerce President and CEO Allan Zaremberg is joining four former governors and other high-level advisers on an economic recovery task force named by Governor Gavin Newsom.
"It is my honor to serve on the Governor's Task Force on Business and Jobs Recovery," said Zaremberg in a statement following the announcement of the panel on April 17.
"I share the Governor's priorities of economic recovery and the need to return opportunity to California's workers, their families and our employers. In addition to working together to protect the health and safety of all Californians, we must work to turn our economy around and get California back on its feet."
Readers with ideas on what will help your company or industry reopen while still complying with the directives to be safe, are invited to email recovery@calchamber.com.

Task Force
Others on the task force include Apple CEO Tim Cook and Walt Disney Company Chairman Bob Iger, plus former Federal Reserve Chair Janet Yellen, former Small Business Administration head Aida Álvarez and Robbie Hunter, president of the State Building and Construction Trades Council of California.
The task force includes CalChamber Board members Ted Balestreri, chairman and CEO, Cannery Row Company (in his capacity as chairman of the California Restaurant Association); Dorene Dominguez, chairman and CEO, The Vanir Group of Companies, Inc.; Janet Lamkin, California president, United Airlines; and Fred Ruiz, founder, Ruiz Foods.
John A. Stowell, senior vice president of the Walt Disney Company, is a member of the CalChamber Board.
Other CalChamber member companies have a presence on the task force with task force members Gregory Adams, chairman and CEO, Kaiser Foundation Health Plan Inc. & Hospitals; Ron Fong, president and CEO, California Grocers Association; Emile Haddad, chairman and CEO, FivePoint; Antonia Hernández, president and CEO, California Community Foundation; Marillyn A. Hewson, chairman, president and CEO, Lockheed Martin Corporation; Sarah Krevans, president and CEO, Sutter Health; James Manyika, senior partner, McKinsey & Company; Ken McNeely, Western Region president, AT&T; Pedro Pizarro, president and CEO, Edison International; Maria Salinas, president and CEO, Los Angeles Area Chamber of Commerce; Christina Sistrunk, president and CEO, Aera Energy; Jeff Weiner, CEO, LinkedIn; Gillian Zucker, president, business operations, LA Clippers.
Honorary task force members are former Governors Edmund G. Brown Jr., Arnold Schwarzenegger, Gray Davis and Pete Wilson
Elected officials on the task force are Lieutenant Governor Eleni Kounalakis, Senate President pro Tempore Toni Atkins, Assembly Speaker Anthony Rendon, Senate Minority Leader Shannon Grove and Assembly Minority Leader Marie Waldron.
The task force will meet twice a month to develop actions government and businesses can take to help Californians recover "as fast as safely possible from the COVID-19 induced recession," with a focus on those hardest hit by the pandemic, according to the news release from the Governor's office.
Jointly overseeing the new task force will be business and civic leader Tom Steyer and Governor Newsom's Chief of Staff Ann O'Leary. Steyer also was named the Governor's chief adviser on business and jobs recovery, a position for which he will receive no compensation.
See the news release announcing the task force and the full list of task force members.