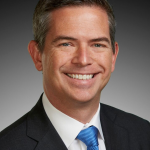 Mark Jansen, president and CEO of Blue Diamond Growers, has been elected the 2020 chair of the California Chamber of Commerce Board of Directors.
"As we begin the next decade, and the next chapter of California's story, I'm proud to support the CalChamber's integral role in leading California's diverse business community and supporting our strong workforce," Jansen said.
Serving with Jansen as 2020 officers of the CalChamber Board are: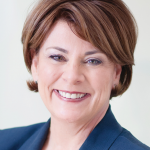 • First Vice Chair Donna L. Lucas, chief executive officer and president, Lucas Public Affairs.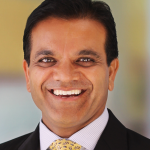 • Second Vice Chair Kailesh Karavadra, West Growth Markets leader, Ernst & Young LLP; and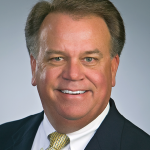 • Third Vice Chair Gregory S. Bielli, president and chief executive officer, Tejon Ranch Company.
Mark Jansen
Jansen has been president and CEO of Blue Diamond Growers since October 2010 where his leadership focus on innovation, quality and strategic growth has helped transform Blue Diamond into an industry-leading global branded food manufacturer.
Jansen's previous career achievements include leading the brand growth for Häagen-Dazs, Betty Crocker, Totino's, Pillsbury, Red Baron, Freschetta, Wolfgang Puck, Tony's and Minh.
Jansen received his bachelor's degree in economics from St. Olaf College and an MBA in marketing and finance from the Kellogg School of Business at Northwestern University.
Executive Committee
The CalChamber Board also approved three directors as at-large members of the CalChamber Executive Committee.
New to the rotating position for 2020 is: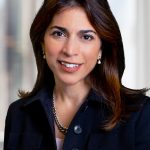 • Maryam S. Brown, president, Southern California Gas Company.
Returning for another year as at-large Executive Committee members are: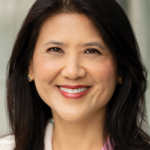 • Janet A. Liang, president – Northern California, Kaiser Foundation Hospitals and Health Plan, Inc.; and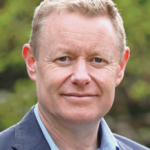 • John A. Stowell, senior vice president, The Walt Disney Company.
In addition to the at-large members and current officers, the Executive Committee typically includes the last three chairs of the CalChamber Board. The Executive Committee works with top CalChamber management to determine policy, financial and program direction, including, when necessary, providing policy guidance between the regular quarterly meetings of the CalChamber Board.