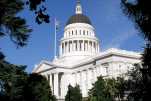 Governor Gavin Newson finished signing/vetoing all bills on October 13. The California Chamber of Commerce was tracking 62 bills on his desk, 32 supported and 30 opposed. So how did we do?
Out of the 30 opposed bills, the Governor vetoed 11, including job killer SB 1 (Atkins; D-San Diego) that could have impacted voluntary water agreements, existing water projects, and water flows for agriculture, as well as development. Some of the other significant bills vetoed included:
• AB 1451 (Low; D-Campbell), which would have limited the ability to qualify an initiative or recall petition for the ballot.
• AB 1478 (Carrillo; D-Los Angeles), which would have added another private right of action to various Labor Code provisions.
• AB 171 (Gonzalez; D-San Diego), which would have created inconsistent standards for sexual harassment that would result in more unnecessary litigation.
• AB 589 (Gonzalez; D-San Diego), which would have required all employers to provide employees with an unnecessary notice about their rights regarding immigration-related documents.
• SB 218 (Bradford; D-Gardena), which would have lifted the existing preemption under the Fair Employment and Housing Act and allowed LA County to enforce state law.
One of the opposed bills that Governor Newsom signed was job killer AB 51 (Gonzalez; D-San Diego), which bans employment arbitration agreements made as a condition of employment. This bill is similar to a bill last year that Governor Jerry Brown vetoed on the basis that it "clearly violated federal law," meaning the Federal Arbitration Act (FAA). As indicated by both the author and opponents during the legislative process, the legality of this bill will undoubtedly be challenged in litigation.
Support Bills
Out of the 32 bills we supported, Governor Newsom signed 25 of the bills. Some of the notable bills he signed focused on cleaning up the California Consumer Privacy Act (CCPA) and protecting small businesses, including:
• AB 25 (Chau; D-Monterey Park), which delays the application of the CCPA to employment-related data for one year.
• AB 874 (Irwin; D-Thousand Oaks), which clarifies the definition of personal information and fixes a provision of the CCPA that violated the First Amendment.
• AB 1355 (Chau; D-Monterey Park), which delays the application of the CCPA with regard to business-to-business data for one year, clarifies the definition of personal information, and corrected a drafting error with regard to the private right of action in the CCPA.
• AB 1607 (Boerner Horvath; D-Encinitas), which provides small businesses with notice of the law regarding price differentials based upon gender for such services as dry cleaning and haircuts so that they can protect themselves from predatory lawsuits.
Successful Overall
Overall, CalChamber had a successful legislative year. 29 of the 31 job killers were stopped in the Legislature and only SB 1 and AB 51 made it the Governor's desk, where he vetoed one. Out of the 113 bills we opposed this year, 93 were ultimately stopped or vetoed.
Time to prepare for next year!
This article first appeared as a Capitol Insider blog post.