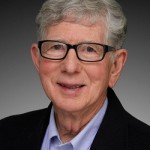 I am an employer that has been affected directly by the wildfires in California. What is Cal/OSHA doing to address the issue of employee exposure to unhealthy air quality during these occurrences?
The California Division of Occupational Safety and Health (Cal/OSHA) is in the process of developing an emergency regulation to protect employees from wildfire smoke.
Petition
The process began in response to a petition Cal/OSHA received on December 13, 2018 filed jointly by the California Labor Federation, Worksafe and the California Rural Legal Assistance League. The petition asked for emergency regulatory protection for outdoor workers from the harmful effects of wildfire smoke.
The requested emergency regulation would apply to outdoor occupations such as:
• agriculture;
• construction;
• landscaping;
• maintenance [outdoors];
• commercial delivery; and
• other outdoor activities not considered to be "first response," such as nurses evacuating patients; caregivers evacuating residents; and school staff evacuating students.
Proposed Regulation
Cal/OSHA is proposing that employers provide respirators to employees and is recommending the respirators be used when the Air Quality Index (AQI) PM 2.5 is above 150. PM 2.5 represents a particle 2.5 micrometers in diameter.
An exemption from the requirement is proposed if the employer can demonstrate that the employees were exposed to the 150-plus amount for less than one hour during their shift. For an AQI over 500, respirators will be mandatory.
The proposed regulation contains a list of websites to consult for the current and forecasted AQI.
Other exemptions from the proposed Cal/OSHA rule include buildings with filtered mechanical ventilation systems, enclosed vehicles if the air is filtered coming into the cabin, and the firefighters engaged in wildland firefighting. Wildland firefighter regulations are located in Section 3410 of the General Industry Safety Orders.
The biggest exemption is the respirator fit requirement contained in Section 5144. In lieu of that requirement, Appendix B of the proposed regulation contains instructions for fitting and wearing the respirator.
Other items within the regulation and appendices are communication, the importance and limitations of using a respirator, health effects of wildfire smoke, and references to the Injury and Illness Prevention Program (IIPP).
Although the comment period is closed, the entire proposed rule can be viewed at dir.ca.gov: Go to the Occupational Safety and Health Standards Board link under "Boards," then "Recent Cal/OSHA Advisory Committees," and scroll down to the entry for "Protection of Workers from Wildfire Smoke."
This web page also contains links to comments about the proposal from stakeholders, including the California Chamber of Commerce.
Typically, emergency adopted regulations can take effect very quickly—within 30 days or less upon being approved, if Cal/OSHA determines the hazard is imminent.
---
Column based on questions asked by callers on the Labor Law Helpline, a service to California Chamber of Commerce preferred and executive members. For expert explanations of labor laws and Cal/OSHA regulations, not legal counsel for specific situations, call (800) 348-2262 or submit your question at www.hrcalifornia.com.