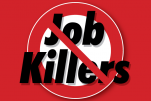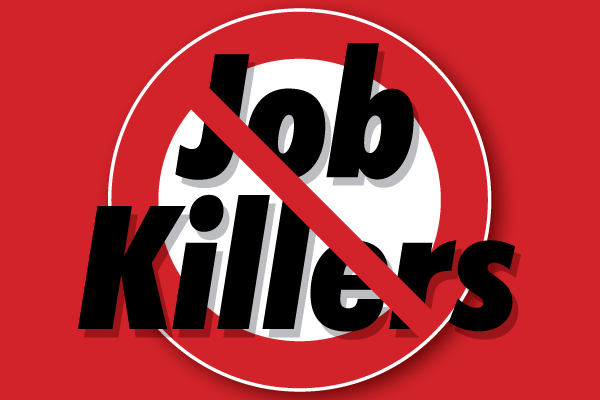 Job killer legislation exposing businesses to costly litigation stalled in a Senate policy committee this week.
SB 320 (Jackson; D-Santa Barbara) failed to advance from the Senate Judiciary Committee in an evening session during which several legislators expressed concern about the private right of action the bill contains as an enforcement mechanism.
The bill exposes businesses to costly litigation for a consumer's assertion that any price difference on "substantially similar" goods, even a nominal amount, is based on gender and therefore the consumer is entitled to a minimum of $4,000.
In testimony to the committee, CalChamber Executive Vice President Jennifer Barrera said SB 320 will expose small and large businesses to the same costly litigation that has been plaguing the business community on disability access.
To comply with SB 320, businesses will be forced into determining the gender of various products by engaging in gender stereotyping based upon traditional social expectations that scholars have urged businesses to avoid.
Coalition Opposition
Arguments outlined in a letter to Senate Judiciary from the CalChamber and a coalition of employer groups, manufacturers and local chambers of commerce include the following:
• SB 320 exposes small businesses and large businesses to significant litigation similar to the construction disability access litigation plaguing California.
The bill creates significant exposure to costly litigation for small and large businesses for any good or product that is "substantially similar," or of a "like kind," but yet priced differently. SB 320 provides no definition of the terms "substantially similar" or "like kind," which will create ambiguity regarding which products to even compare and will result in litigation.
Enforcement of SB 320 is the same Civil Code section that has created the Americans with Disabilities Act (ADA) drive-by litigation scheme, providing a private right of action with a minimum statutory damage of $4,000, per violation, with the right to attorney's fees.
Accordingly, under SB 320, a consumer could go to a separate retailer or even the same retailer daily and buy multiple items the consumer believes are substantially similar or like kind, yet priced differently (even 1 cent would be enough), and ask the business to settle for a minimum of $4,000 or face costly litigation.
Although the business may very well be able to prove the price difference was based upon a gender-neutral reason—such as different manufacturer, high inventory, or even increased costs for marketing or display—the cost of litigation to prove that defense is significant.
A 1995 law, the Gender Tax Repeal Act, prohibits businesses from charging different prices based on gender for the same services and also authorizes a private right of action with the same minimum damages for any alleged violation as proposed by SB 320.
In 2017, policymakers enacted legislation to provide some legal protections for businesses under the Gender Tax Repeal Act, following reports that a handful of attorneys were using the 1995 law to target small, often immigrant-owned businesses, with letters threatening to sue if the businesses did not settle with the attorneys, often for thousands of dollars.
Expanding the Civil Code section to thousands of goods will only expand the number of individuals who will target businesses and intentionally seek out alleged violations for personal financial gain.
• SB 320 forces businesses to engage in gender stereotyping or increase consumer prices.
Scholars have cautioned parents of the adverse consequences associated with assigning gender to toys, and a major retailer agreed in August 2015 to remove any gender labels in children's goods.
Nevertheless, SB 320 would force businesses back into gender stereotyping, such as assuming anything pink is for a female and anything blue is for a male, to make sure they do not charge a consumer a higher price for products that are substantially similar or of a like kind.
• SB 320 will subject businesses to litigation even when they price a product targeted at females at a lower price. The bill prohibits a price difference for substantially similar or like goods on the basis of any gender. Accordingly, even if a product that, based on advertising or placement in the store, is undoubtedly targeted at females and has a lower price than the same product targeted at a man, the business still would be subject to litigation from a male consumer. There is no requirement for any economic harm.
Key Vote
SB 320 failed to move out of Senate Judiciary on April 30. The vote was 3-3:
Ayes: Jackson (D-Santa Barbara), Monning (D-Carmel), Umberg (D-Santa Ana).
Noes: Borgeas (R-Fresno), Caballero (D-Salinas), Jones (R-Santee).
Not voting: Allen (D-Santa Monica), Stern (D-Canoga Park), Wieckowski (D-Fremont).
The bill was granted reconsideration.