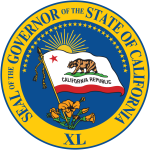 Following is a partial list of people Governor Gavin Newsom has appointed so far to leadership posts in his administration.
For a fuller list, see the January 7 Top Story.
• Chief of Staff: Ann O'Leary, a former top aide to Hillary Clinton.
• Cabinet Secretary: Ana Matosantos, former Director of the state Department of Finance.
• Finance Director: Keely Bosler, who has served as Finance Director under Governor Edmund G. Brown Jr. since August 2018. Before that, she worked as Governor Brown's Cabinet Secretary for two years and as his chief budget deputy for three years before that.
• Legal Affairs Secretary: Catherine E. Lhamon, former chair of the U.S. Commission on Civil Rights, a position former President Barack Obama appointed her to in 2016.
• Legislative Secretary: Anthony Williams, a longtime Capitol staffer and former Director of Government Relations for Boeing Company.
• Office of Strategic Communications and Public Engagement: Daniel Zingale was a senior vice president at the California Endowment, a health care foundation.
• Spokesman and Director of Public Affairs: Nathan Click, former Democratic campaign operative who was Newsom's chief spokesman during the campaign and transition.
• Director of External Affairs: Priscilla Cheng, a senior political adviser to Newsom during his campaign and former labor leader.
• Director of Civic Engagement and Strategic Partnerships: Maricela Rodriguez, former Senior Communications Program Manager at the California Endowment.
• Chief Deputy Cabinet Secretary for Executive Branch Operations: Jason Elliott, former Chief of Staff for San Francisco Mayor Edwin M. Lee, then, upon Mayor Lee's passing, for three subsequent mayors in quick succession, including current Mayor London N. Breed. Previously, Elliott served as Deputy Chief of Staff and Legislative Director for Mayor Lee and as policy advisor to then-Mayor Newsom.
• Chief Deputy Cabinet Secretary for Policy Development: Angie Wei, former Chief of Staff of the California Labor Federation. Previously, Wei was the Federation's Legislative Director. Wei began her career as an advocate for the California Immigrant Welfare Collaborative and the Northern California Coalition for Immigrant Rights.
• Secretary of the California Labor and Workforce Development Agency: Julie Su, state Labor Commissioner under Governor Brown since 2011 (see related story).
• Chief Economic and Business Adviser and Director of the Governor's Office of Business and Economic Development: Lenny Mendonca, co-chairman of the nonprofit organization California Forward (see related story).
• Director Governor's Office of Emergency Services (Cal OES): Mark Ghilarducci, retained and reappointed.
• California Military Department (CMD): Adjutant General David Baldwin, retained and reappointed.
• Commissioner California Highway Patrol (CHP): Warren Stanley, retained and reappointed.
• Director Department of Forestry and Fire Protection (CAL FIRE): Thomas Porter, who is currently serving as acting director.
• Secretary of the California Environmental Protection Agency (CalEPA): Jared Blumenfeld, founder of private firm advising clean tech companies in best practices following eight years as regional administrator of the U.S. Environmental Protection Agency for the Pacific Southwest. Blumenfeld was director of the San Francisco Department of Environment when Newsom was mayor.
• Secretary of the California Department of Food and Agriculture (CDFA): Karen Ross, retained and reappointed. Before being named CDFA secretary eight years ago by Governor Brown, Ross was chief of staff to U.S. Agriculture Secretary Tom Vilsack. Previous to her federal post, she held positions with the California Association of Winegrape Growers and the Agricultural Council of California.
• Secretary of the California Government Operations Agency: Marybel Batjer. Also named to lead a "strike team" to modernize and reinvent the California Department of Motor Vehicles (DMV), "with an emphasis on transparency, worker performance, speed of service and overall consumer satisfaction." Before Governor Brown named Batjer to head the newly created Government Operations Agency in June 2013 after his government restructuring, she was vice president of public policy and corporate social responsibility for Caesars Entertainment Inc., and had served as Cabinet Secretary to Governor Arnold Schwarzenegger, and Chief of Staff to Nevada Governor Kenny Guinn.