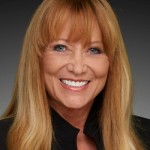 We are a small employer. Do we have to provide any advance notice to employees if we are going to lay them off?
The answer to your question depends on whether your company is signatory to a collective bargaining agreement that would require advance notice to a union and/or whether your company is covered under the federal or state Worker Adjustment and Retraining Notification (WARN) acts.
WARN Covers Mass Layoff
Federal law defines a mass layoff as a layoff within a 30-day period involving 50 to 499 full-time employees constituting at least 33% of the full-time employees at a single site of employment, or a layoff of 500 or more full-time employees regardless of the percentage of the workforce.
California law defines a mass layoff as a layoff of 50 or more full- or part-time employees within a 30-day period, regardless of the percentage of the workforce, and also includes a relocation of at least 100 miles affecting any amount of employees.
Covered Employers
Not all employers are required to provide notice.
• In general, employers are covered under the federal law if they have 100 or more full-time employees.
• The state WARN Act is broader in that it applies to employers with 75 or more full- or part-time employees.
To be counted, however, both laws require that an employee be employed 6 of the 12 months preceding the date that notice is required.
Some exceptions and exemptions may apply as noted on the California Employment Development Department (EDD) website, www.edd.ca.gov.
EDD's website provides a good overview and comparison of federal and state WARN Act provisions, the form and content of the WARN notice, how to file by mail or email, as well as contact phone and email information for EDD's WARN Act coordinator. WARN Act coordinators at EDD are a good resource for employers who are required to provide notice.
Optional Advance Notice
Even if your company is not required to provide a WARN notice, you may choose to provide advance notice to employees to allow them time to prepare a resume, search for new employment and/or obtain new skills or certifications. By doing so, employees are better prepared to transition back into the workforce.
Additional Information
For more general information on WARN Act requirements, refer to the Mass Layoffs and Plant Closings section on HRCalifornia.com or the California Chamber of Commerce Labor Law Digest.
Consult with legal counsel for more specific interpretation of these laws as it relates to your situation.
---
Column based on questions asked by callers on the Labor Law Helpline, a service to California Chamber of Commerce preferred and executive members. For expert explanations of labor laws and Cal/OSHA regulations, not legal counsel for specific situations, call (800) 348-2262 or submit your question at www.hrcalifornia.com.