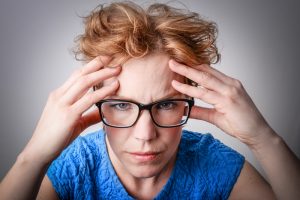 The challenges of managing leaves of absence and resolving related human resources issues are the focus of the popular California Chamber of Commerce seminar "Leaves of Absence: Making Sense of It All."
Plenty of documentation and tracking are involved, which aren't so simple when leaves are intermittent or when California and federal rules overlap.
At the seminar, CalChamber employment law experts walk attendees through paid sick leave, family, medical and parental leave, pregnancy disability leave and more.
"Navigating the different leaves available to California employees is always a hot topic for California employers, particularly so this year with the addition of the New Parent Leave Act," says Erika Pickles, seminar co-presenter and CalChamber employment law counsel. "Understanding the numerous laws and requirements that apply to employee leaves is crucial for employers to stay in compliance."
Topics
The seminar will cover common and more difficult-to-resolve issues related to leaves of absence, such as:
• What benefits apply whether the leave is paid or unpaid;
• Eligibility requirements for various leaves;
• Required notices from the employee and the employer;
• What leaves require employers to continue benefits such as health care;
• When employers must pay an employee on a leave of absence;
• How different leaves interact with each other.
Locations/Dates
• Sacramento: Thursday, March 15;
• Pasadena: Thursday, March 22;
• San Diego: Thursday, June 21;
• Oakland: Friday, August 10.
Time: 8:30 a.m. to 3:30 p.m.
Cost: $399 ($319.20 for CalChamber Preferred and Executive members).
Presenters
• Erika Frank, executive vice president, legal affairs, and general counsel, joined CalChamber in April 2004 as a policy advocate and general counsel, leveraging her 10 years of legal, governmental and legislative experience. Named vice president of legal affairs in 2009, she is CalChamber's subject matter expert on California and federal employment law. Frank oversees and contributes to CalChamber's labor law and human resources compliance publications; co-produces and presents webinars and seminars; and heads the Labor Law Helpline. J.D., McGeorge School of Law.
• Erika Pickles joined CalChamber in 2015 as employment law counsel and a Helpline HR adviser. She previously represented employers in California and federal employment law litigation, class actions, and private arbitration involving a range of workplace-related issues, including wage and hour, discrimination, harassment, retaliation and wrongful termination claims. She also investigated and responded to administrative claims before state and federal agencies, and conducted employment law training seminars. J.D., University of San Francisco School of Law.
Registration
Register online at www.calchamberstore.com or call (800) 331-8877 for more information.
This seminar is approved for 6.0 HRCI recertification, SHRM professional development and MCLE credit hours.