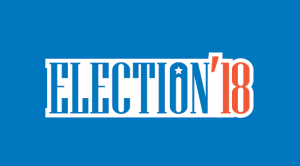 Proposition numbers have been assigned to the measures that will appear on the June ballot. As previously reported, the California Chamber of Commerce supports the following:
• Proposition 68: California Drought, Water, Parks, Climate, Coastal Protection, and Outdoor Access for All Act of 2018, a $4 billion bond measure. See December 15, 2017 Alert.
•Proposition 69: ACA 5, a constitutional amendment to restrict use of diesel sales tax revenues and the new transportation improvement fee to transportation purposes. Both revenue sources were part of CalChamber-supported SB 1, the Road Repair and Accountability Act of 2017. See January 26, 2018 Alert.
• Proposition 70: ACA 1, a constitutional amendment requiring revenues from the cap-and-trade auctions to be deposited into the Greenhouse Gas Reduction Reserve Fund. The cap-and-trade expenditure plan is subject to a one-time legislative supermajority approval before the funds can be spent. See January 26, 2018 Alert.
The CalChamber has not yet taken a position on the other two June ballot measures:
• Proposition 71: ACA 17, a constitutional amendment to state that an initiative, referendum or constitutional amendment or revision approved by a majority of voters takes effect 5 days after the Secretary of State certifies the election.
• Proposition 72: SCA 9, a constitutional amendment to authorize the Legislature to exclude rain water capture systems completed on or after January 1, 2019 from being classified as new construction that would result in a reassessment of the property.