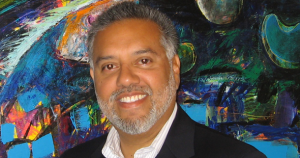 Michael Lizárraga, a California Chamber of Commerce Board member and president and CEO of TELACU, was recognized for achievement in business as a recipient of the Latino Spirit Award from the Latino Legislative Caucus.
The Latino Spirit Award honors trailblazers in the Latino community in categories ranging from athletics/sports to public service and human rights. The caucus presents the award each May in conjunction with the state's celebration of Cinco de Mayo to highlight positive and inspirational role models.
TELACU (The East Los Angeles Community Union) and its wholly owned for-profit subsidiary, TELACU Industries, make up the largest community development corporation in the United States. TELACU was founded in 1968.
TELACU Industries owns and operates a family of companies in four key business sectors: real estate development, financial services, construction and construction management. The company points out that each of its businesses provide "a double bottom line—profitability that is inseparable from social impact."
As president and CEO, Lizárraga has managed the growth of TELACU and TELACU Industries for more than 25 years, ensuring they carry out their mission of creating jobs, affordable housing, access to capital and educational opportunities within California's neediest and most underserved communities.
"It's all based on a business model," Lizárraga told Vida en el Valle. "Our organization is completely self sufficient. We don't take any resources from any government agency to run our operations and we create these outcomes in our community."
Lizárraga also serves as president of the TELACU Education Foundation, which provides scholarships and educational programs to thousands of low-income, first generation Latino scholars each year.
He holds a B.S. in business administration from the University of Southern California and received an honorary doctorate in 2014 from Azusa Pacific University, where he is a trustee.