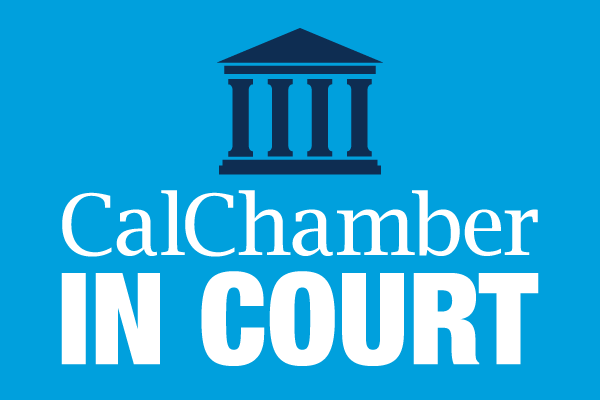 A recent decision by the 3rd District Court of Appeal helps define how factors outside the workplace are to be treated when apportioning the employer's share of liability for an injury at work.
In the case of City of Jackson v. Workers' Compensation Appeals Board and Christopher Rice, the appeal court approved on April 26 a medical examiner's analysis assigning a certain portion of a worker's injury to the employee's personal history, including genetic factors.
The California Chamber of Commerce filed a friend-of-the-court brief in the case, supporting the principle that the 2004 workers' compensation reform law requires employers to compensate injured workers only for the portion of the disability caused by a current work-related injury and not for the portion that could be attributed to previous injuries or nonwork-related factors.
The appeal court decision agreed with that reasoning.
Background
Christopher Rice worked for the City of Jackson as a police officer, starting as a reserve officer and then becoming a full-time officer in 2005. He sustained injury to his neck arising out of his employment during the cumulative period ending April 22, 2009, at which time he was 29 years old.
Before undergoing neck surgery, Rice was examined by Qualified Medical Examiner (QME) Dr. Sloane Blair in November 2011. An X-ray showed degenerative disc disease. Dr. Blair diagnosed Rice with cervical radiculopathy and cervical degenerative disc disease.
Physician's Assessment
Following Rice's neck surgery, Dr. Blair re-evaluated him in May 2013. Although her diagnosis and the four causes contributing to the diagnosis were unchanged from before Rice's surgery, Dr. Blair changed the apportionment of Rice's disability due to three studies that had been published since her examination of him in November 2011.
Those studies, she wrote, supported "genomics as a significant causative factor in cervical spine disability." Accordingly, she apportioned Rice's disability as follows: 17% each to his employment with the city, previous employment, and personal activities, and 49% to his personal history, "including genetic issues."
Disagreement
The workers' compensation judge accepted Dr. Blair's apportionment of genetic factors, but rejected the others, assigning Rice's permanent disability 51% to industrial (work-related) causes.
The Workers' Compensation Appeals Board (WCAB) reversed the judge, saying that apportioning causation to genetics "opens the door to apportionment of disability to impermissible immutable factors."
Appeal Court Ruling
The appeal court disagreed with the WCAB, citing inconsistencies between the WCAB decision in this case and previous rulings, including a 2008 one in which the WCAB approved of apportioning disability where the medical evaluator testified that the worker's "pre-existing genetic predisposition for degenerative disc disease" contributed to the worker's overall level of disability.
The court also pointed out: "Precluding apportionment based on 'impermissible immutable factors' would preclude apportionment based on the very factors that the legislation now permits, i.e., apportionment based on pathology and asymptomatic prior conditions for which the worker has an inherited predisposition."
The court said Dr. Blair properly concluded that Rice's disability was caused only partially (17%) by his work activities and was caused primarily (49%) by his genetics. The court also found that Dr. Blair's opinion was based on substantial medical evidence.
"Dr. Blair's reports reflect, without speculation, that Rice's disability is the result of cervical radiculopathy and degenerative disc disease," the court wrote. "Her diagnosis was based on medical history, physical examination, and diagnostic studies that included X-rays and MRIs (magnetic resonance imaging scans)."
Dr. Blair determined that 49% of Rice's condition was caused by "heredity, genomics, and other personal history factors. Her conclusion was based on medical studies that were cited in her report, in addition to an adequate medical history and examination. Dr. Blair's combined reports are more than sufficient to meet the standard of substantial medical evidence."
The court ordered the case be returned to the WCAB to issue an opinion based upon Dr. Blair's conclusions.