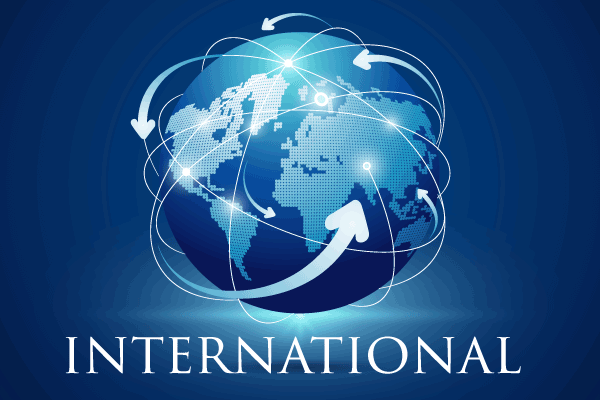 The many trade and investment opportunities existing in key Asian markets were the common theme of remarks by senior commercial officers from the U.S. Department of Commerce at a recent forum in San Francisco.
The gathering was hosted by law firm DLA Piper, a member of the California Chamber of Commerce, on March 30. The officers focused on key issues, opportunities, and the business climate of the countries represented.
The U.S. Department of Commerce representatives were: James Golsen, executive director for Asia at the International Trade Administration of the U.S. Department of Commerce; Doug Wallace, senior commercial officer, Australia; Rosemary Gallant, senior commercial officer, Indonesia; Andrew Wylegala, minister-counselor for commercial affairs, Japan; David Gossack, senior commercial officer and commercial minister, Korea; Catherine Spillman, counselor for commercial affairs, Malaysia; and Gregory M. Wong, commercial counselor and senior commercial officer, Thailand.
The 90-member business audience was welcomed by Dean Fealk, partner, DLA Piper and vice chair of the Northern California District Export Council (DEC), together with Deep SenGupta, CEO of DSG Global, LLC and chair of the Northern California DEC.
In attendance was Susanne T. Stirling, CalChamber vice president of international affairs, a member of the Northern California DEC and the National DEC Steering Committee.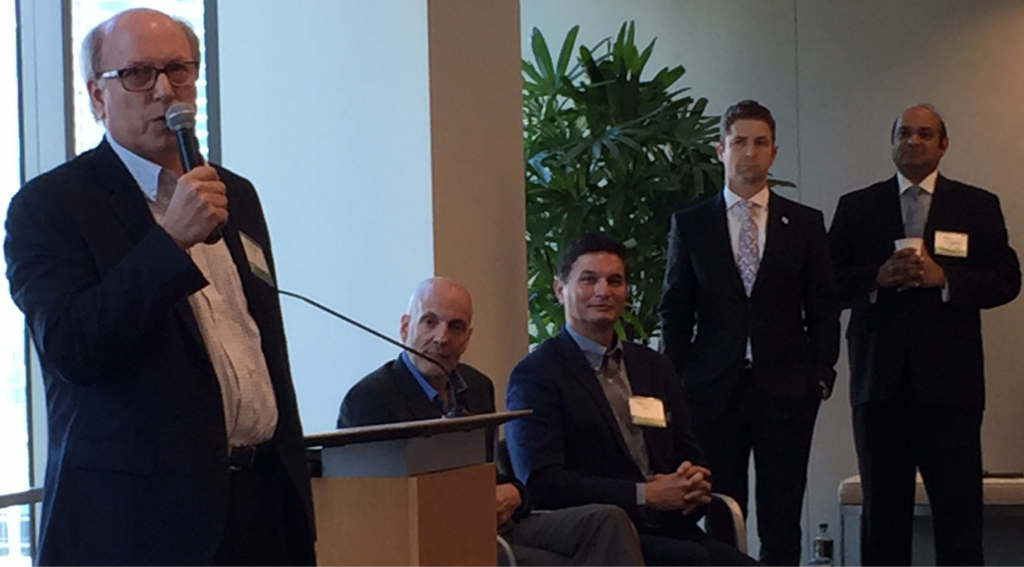 Asia
The Asia-Pacific region represents nearly half of the Earth's population, one-third of global gross domestic product (GDP) and roughly 50% of international trade. The large and growing markets of the Asia-Pacific already are key destinations for U.S. manufactured goods, agricultural products, and services suppliers.
During the past decade, however, growth in U.S. exports to Asia has lagged behind overall export growth. The United States is gradually losing market share in trade with Asian countries, which have negotiated more than 160 trade agreements among themselves, while the United States has signed only three with regional economies (South Korea, Singapore and Australia).
Australia
Australia is the 12th largest economy in the world, with a long-established friendship with the United States. The Australian economy has been growing non-stop for 25 years and the population has a high level of disposable income. Growth opportunities include renewable energy and the health care industry.
In 2016, Australia was the 13th largest importer of California goods and services.
Indonesia
With a population of 257.5 million, Indonesia is the fourth most populous country in the world and represents a sizable consumer market. Half the population is under age 30.
The Indonesian government plays a significant role in Indonesia's market economy in which it owns more than 160 enterprises and sets prices for goods such as electricity, rice and fuel. Indonesia has the largest economy in Southeast Asia and is a member of both the G20 and Asia-Pacific Economic Cooperation (APEC). It is a slow market to penetrate, but opportunities are to be found, especially in infrastructure development, the power sector and aviation.
Japan
Prime Minister Abe has implemented his "Abeconomics," including corporate governance reform and government transparency. There is a movement to change the law so that the Prime Minister might stay in office through the 2020 Olympics, which is causing great economic excitement. Related, tourism is booming and gambling has been liberalized to assist this boom.
Although the "3D's" continue to exist as concerns: debt overhang, deflation and demographics (the fastest-graying population), there are great signs of growth. There are digital and energy opportunities, especially as a result of the recent liberalization of the power sector, which has gone relatively unnoticed.
California continues to be the top exporting state to Japan. Since 2010, Japan has remained California's fourth largest export market, after Mexico, Canada and China.
Korea
Korea is a significant market for U.S. small and medium-sized companies, which make up a majority of U.S. businesses exporting to Korea. Korea is the 11th largest economy and an economic success story. There are a number of traditional drivers of the economy, i.e., steel, shipbuilding, auto industry, information technology, and electronics, which are now feeling competition from other countries. But there is a new emphasis on the "creative economy," with R&D and innovation. This transition makes for opportunities for California exporters. During the February 2018 Winter Olympics, 5g technology is expected to be rolled out.
Korea is California's seventh largest export destination. California is the top exporting state to Korea.
Malaysia
Malaysia has an upper middle economic economy, and is moving toward being a hub for the Association of Southeast Asian Nations (ASEAN) region. Oil and gas, and palm oil are key industries. Growth opportunities exist in aerospace, biotech, and medical devices.
Thailand
In Thailand, opportunities abound in tourism. Bangkok is now the most visited city in the world, bypassing both London and Paris. Related, medical tourism is booming. Thailand is also very open to American franchises.
More Information
For further information, please see the CalChamber country portals at www.calchamber.com/international.