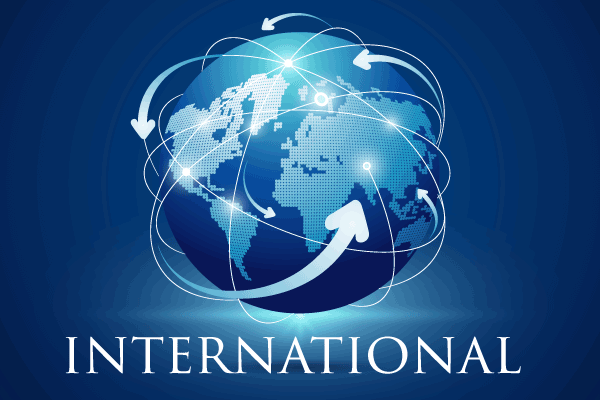 The Standing Committee on International Trade of the Canadian House of Commons visited the California Chamber of Commerce on April 4 to reaffirm the importance of the long-standing and important California-Canada trade and investment relationship.
The 12-member delegation representing different provinces and political parties met with Susanne T. Stirling, CalChamber vice president for international affairs.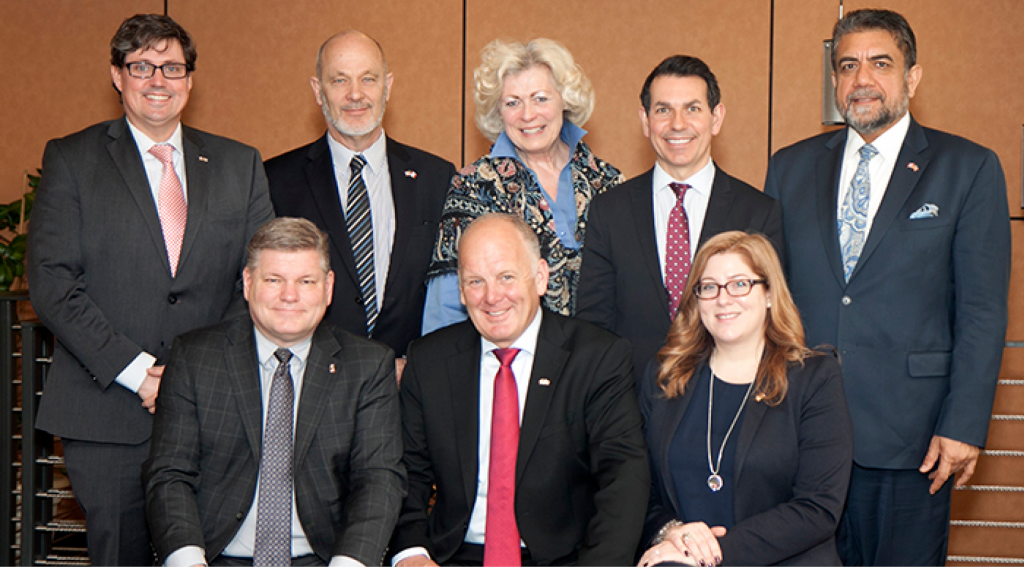 NAFTA
The possible upcoming renegotiation of the North American Free Trade Agreement (NAFTA) was a topic of discussion. Although there are areas that can be improved, the CalChamber believes that NAFTA serves the employment, trading and environmental interests of California, the United States, Canada and Mexico, and is beneficial to the business community and society as a whole.
The objectives of the CalChamber-supported agreement are to eliminate barriers to trade, promote conditions of fair competition, increase investment opportunities, provide adequate protection of intellectual property rights, establish effective procedures for implementing and applying the agreements and resolving disputes, and to further trilateral, regional and multilateral cooperation.
Trilateral trade within North America is one of the largest economic relationships in the world with more than $1 trillion in goods traded annually. In California alone, more than 1.6 million jobs depend on trade with Canada and Mexico, and more than $100 billion in goods and services are traded between the two countries and California each year.
Strong Two-Way Trade
The United States and Canada enjoy the largest bilateral trade and investment relationship in the world. In 2016, two–way trade in goods between Canada and the United States topped $544 billion, down from $575.2 billion in 2015. Exports to Canada were $265.9 billion, making it the largest export destination for the U.S.
According to the most recent figures, U.S. companies invested approximately $353 billion into Canada and foreign direct investment from Canada into the U.S. was nearly $269 billion.
Canada has remained California's second largest export market since 2006, with a total value of more than $16.2 billion in 2016 (9.9% of all California exports). California also exports $9.2 billion in services to Canada. California imports $27.8 billion in goods from Canada.
Computers and electronic products remained California's largest exports, accounting for 32.2% of all California exports to Canada. Exports of agricultural products and food manufactures from California to Canada totaled $3.6 billion, with transportation equipment and chemicals continuing to be strong export sectors as well. California imports from Canada were composed of automobiles, plastics, animal meats, furniture and bedding, and food industry residues.
Jobs
According to the Canadian government, more than 8 million U.S. jobs depend on trade and investment with Canada, which is the top export destination for 35 states. Canada is the United States' largest and most secure supplier of energy: oil, natural gas, electricity and nuclear fuel. Nearly $2 billion worth of goods and services crosses the Canada-U.S. border daily, which is the equivalent of more than $1 million traded every minute. Approximately 400,000 people cross the Canada–U.S. border daily.
More than 1.16 million California jobs depend on trade with Canada, and 41,200 Californians are employed by Canadian-owned businesses. Nearly 1.8 million people visit California from Canada, spending nearly $2 billion.