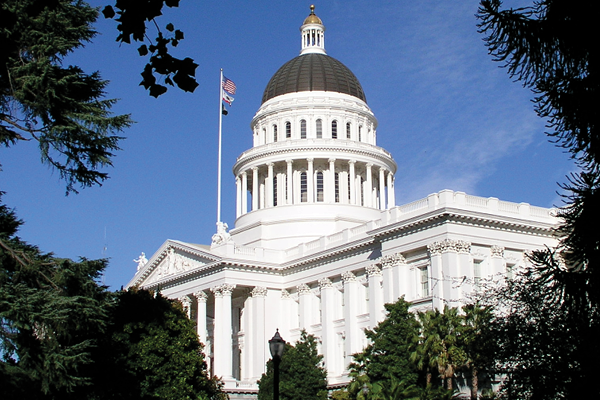 For the California employer community, the 2016 legislative year will have a variety of impacts, depending on the industry and size of business.
Small businesses benefit from the disabilities access reform bill that will limit litigation, but smaller firms most likely will bear the impacts of the minimum wage increase that phases in over the next seven years. On the plus side, the Governor vetoed a bill that would have expanded the family leave mandate to small businesses.
For businesses of all sizes and industries, the most significant impacts will come from the expansion of the state's carbon (greenhouse gas) reduction program. Although the new limit on greenhouse gases affects immediately the industries that emit carbon today, the law's implementation will expand the consequences far beyond those industries.
The new emissions limit is of high concern due to the command-and-control approach that fails to take into consideration population growth, cost, lifestyle and economic impacts. How the mandate is implemented could have serious implications for the mobility of Californians, goods and services, as well as affordable housing.
The California Chamber of Commerce advocacy team and its allies stopped dozens of harmful bills, won amendments removing the most onerous provisions in other proposals, and helped pass many bills that will increase certainty and reduce competitive disadvantages for California businesses.
In 2016, the CalChamber tracked 227 California bills, stopping 85 (including 20 job killer bills), securing amendments to 38 bills, and backing 29 bills that were signed into law (including four job creators).
Job Killers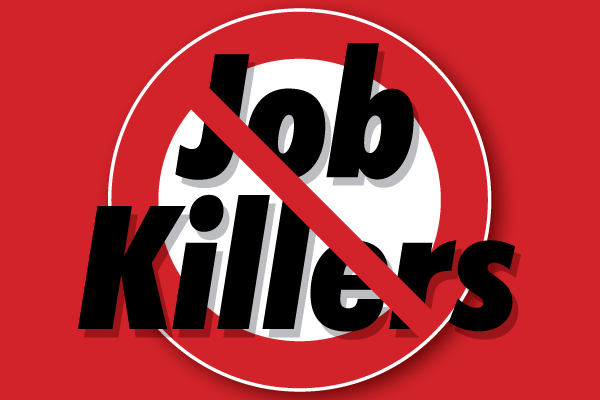 CalChamber stopped 20 of 24 job killer bills identified this year. Most of the bills were stopped during the legislative process, either in committee, killed on the floors of either house, or amended to remove the worst provisions that earned the job killer tag. Nonetheless, five job killers made it to the Governor's desk; he vetoed one.
On September 30 the Governor vetoed SB 654 (Jackson; D-Santa Barbara), a CalChamber job killer bill that would have increased costs and burdens on small business employers in the state.
"We are grateful the Governor recognized that this bill would have hurt small business in California and made it even more difficult for them to manage their workforce," said CalChamber President and CEO Allan Zaremberg.
SB 654 would have created a new protected leave of absence for employers with as few as 20 employees. California already requires employers with 5 or more employees to provide up to 4 months of protected leave for an employee who suffers a medical disability because of pregnancy. SB 654 would have added another 6 weeks of leave for the same employee, totaling over 5 months of protected leave. The bill also exposed small employers to costly litigation.
Currently, California is one of the nation's most family-friendly states given the list of programs and protected leaves of absences available to employees. California provides paid sick days, school activities leave, kin care, pregnancy disability leave, protections under the California Family Rights Act, and the paid family leave program. This list is in addition to the leaves of absence required at the federal level.
Governor Brown agreed with CalChamber's concerns, writing in his veto message:
"It goes without saying that allowing new parents to bond with a child is very important and the state has a number of paid and unpaid benefit programs to provide for that leave. I am concerned, however, about the impact of this leave particularly on small businesses and the potential liability that could result."
Job Creators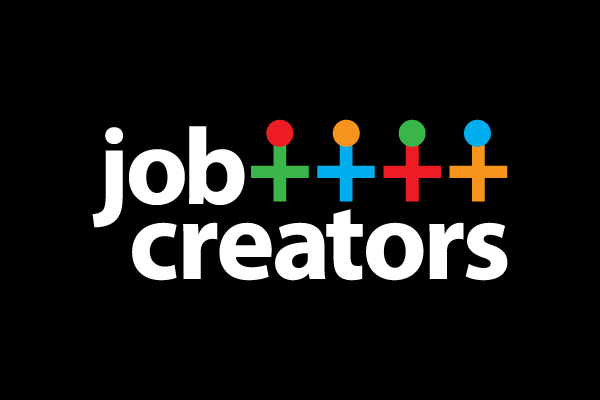 The Governor signed all four job creator bills that reached his desk this year:
AB 2664 (Irwin; D-Thousand Oaks), signed into law on September 30, provides resources for Californians who are establishing a new business by providing the University of California (UC) with funds to expand its capacity and increase access to its innovation and entrepreneurship centers, which provide incubator space, legal services, entrepreneur training and more for researchers and other individuals looking to develop innovative solutions.
The previous week, the Governor approved SB 936 (Hertzberg; D-Van Nuys), which encourages the creation of small businesses by expanding their access to loans, and SB 1069 (Wieckowski; D-Fremont), which creates and expedites additional housing supply by streamlining the permitting process for accessory dwelling units (ADUs).
Earlier this year Governor Brown signed another job creator, SB 269 (Roth; D-Riverside), which incentivizes disability access and education. The urgency measure went into effect immediately upon being signed on May 10.
Session Higlights
Following are highlights from the entire legislative session. For a list of all bills sent to the Governor this year, see the Final Status Report on Major Business Bills.
CEQA Reform
CalChamber-supported bills to expedite the California Environmental Quality Act (CEQA) process for certain projects were enacted by the Governor (SB 734; Galgiani; D-Stockton); and SB 1008 (Lara; D-Bell Gardens).
Unfortunately, other CalChamber-supported bills to expedite CEQA for critical infrastructure projects failed to pass the Legislature (AB 1586; Mathis; R-Visalia; AB 1749; Mathis; R-Visalia; AB 2438; Waldron; R-Escondido; AB 1589; Mathis; R-Visalia; AB 1647; Waldron; R-Escondido; SB 1415; Bates; R-Laguna Niguel).
Climate Change
The Governor signed SB 32 (Pavley; D-Agoura Hills) and AB 197 (E. Garcia; D-Coachella). Taken together, SB 32 and AB 197 impose very severe caps on emissions of greenhouse gases in California through 2030, without requiring the regulatory agencies to give any consideration to the impacts on the economy, disruptions in everyone's daily lives or the fact that California's population will grow almost 50% between 1990 and 2030.
At the very least, a market-based trading system to find the most cost effective and least impactful reductions should be amended into the law, which can be accomplished with legislation that requires only a simple majority vote.
Education
CalChamber efforts to ensure employers have access to a well-prepared workforce were boosted by the Governor signing CalChamber-supported bills increasing access to computer science (AB 2329; Bonilla; D-Concord) and improving the relevance of Career Technical Education courses (SB 66; Leyva; D-Chino).
CalChamber-opposed bills that would have jeopardized state workforce goals were stopped with the Governor vetoing a bill unnecessarily restricting the ability of the University of California to contract for competitive bids (SB 959; Lara; D-Bell Gardens), and a similar attempt to place unreasonable restrictions on the ability of the California State University to contract for services (AB 2183; Gatto; D-Glendale) failing to get out of the Legislature.
Environmental
CalChamber stopped a number of measures related to hazardous waste permitting that would have discouraged investment to upgrade and improve those facilities (AB 1205; Gomez; D-Los Angeles; and SB 654; de León; D-Los Angeles before the August 11 amendment). Also defeated were bills that would have jeopardized the production of California-based fuel (AB 1759; Bonta; D-Oakland; and AB 1882; Williams; D-Carpinteria).
The CalChamber led the reform efforts to modernize surface mining and reclamation law. Both bills were passed and signed in April (AB 1142; Gray; D-Merced; and SB 209; Pavley; D-Agoura Hills).
Health Care Costs
A number of bills that would have increased health care mandates were stopped from becoming law due to CalChamber's expressed concerns about their costs and the threat to the long-term affordability of health care premiums: (AB 2209; Bonilla; D-Concord), AB 2400 (Nazarian; D-Sherman Oaks), SB 1034 (Mitchell; D-Los Angeles), AB 1763 (Gipson; D-Carson), AB 2004 (Bloom; D-Santa Monica) and AB 2764 (Bonilla; D-Concord).
With the support of the CalChamber, a special session measure (SBX2 2; E. Hernandez; D-West Covina) was enacted to preserve a crucial state-federal funding mechanism for the Medi-Cal program,
Housing
CalChamber succeeded in stopping measures that would have eroded housing affordability (AB 2162; Chu; D-San Jose; AB 2502; Mullin; D-South San Francisco; SB 1053; Leno; D-San Francisco). Enacted with CalChamber support were a bill improving the housing climate (AB 1934; Santiago; D-Los Angeles) and a bill expediting housing construction (AB 2180; Ting; D-San Francisco).
A notable disappointment was the failure of the Legislature to include in the budget the Governor's proposal to allow new market-rate housing projects to be approved. Adoption of the proposal would have incentivized and streamlined the development of certain housing developments and contributed to increased housing supply.
Labor and Employment
As usual, labor matters were among the hardest fought issues on the CalChamber agenda. Governor Brown made an indexed minimum wage increase a top priority earlier this year, in part to short-circuit some labor-sponsored ballot initiatives. On the other hand, CalChamber enjoyed some significant successes.
We stopped a number of harmful labor-related proposals, including double-pay on Thanksgiving, mandated scheduling practices, limits on the use of arbitration agreements, and random workplace investigations. Overall, this legislative session was a mixed bag of wins and losses for both the business community and labor.
Legal Reform and Protection
CalChamber successfully protected the use of arbitration agreements, preventing several anti-arbitration bills from passing the Legislature (SB 932; E. Hernandez; D-West Covina; AB 2667; Thurmond; D-Richmond; SJR 25; Wieckowski; D-Fremont).
In addition, CalChamber-supported legislation to limit frivolous litigation was enacted (SB 269; Roth; D-Riverside; SB 2093; Steinorth; R-Rancho Cucamonga), and a measure to increase frivolous litigation was defeated (SB 899; Hueso; D-San Diego).
Privacy
CalChamber successfully protected the balance between consumer privacy and consumer demand for innovation and services, securing amendments to two bills (AB 83; Gatto; D-Glendale; and AB 2623; Gordon; D-Menlo Park), and preventing passage of a number of others (AB 2688; Gordon; D-Menlo Park; SB 868; Jackson; D-Santa Barbara; AB 2867; Gatto; D-Glendale; and SB 949; Jackson; D-Santa Barbara).
Tax
CalChamber stopped measures that would have increased commercial property taxes (SCA 5; Hancock; D-Berkeley), lowered the vote requirements for tax increases (ACA 8; Bloom; D-Santa Monica), and increased taxes targeting the beverage, retail and restaurant industries (AB 2782; Bloom; D-Santa Monica).
Signed into law were CalChamber-supported proposals to reduce burdens on disaster victims (AB 1559; Dodd; D-Napa), maintain fairness in the computation of interest (AB 2201; Brough; R-Dana Point), and ensure timely parcel tax notices (AB 2476; Daly; D-Anaheim).
Transportation
A CalChamber-supported bill signed by the Governor will increase transportation network companies' use of electric vehicles (AB 2763; Gatto; D-Glendale). CalChamber efforts also led to the defeat of a measure that would have stifled the ridesharing economy (SB 1035; Hueso; D-San Diego).
Proposals to increase funding for critically needed transportation projects, however, did not advance because the Governor and the Legislature have so far failed to reach consensus on the appropriate mix of new tax measures and other financial improvements.
Workers' Compensation
With a goal of helping employers manage workers' compensation costs as much as possible, the CalChamber secured amendments removing the most onerous provisions of bills that would have interfered with the ability of businesses to control expenses before they were signed into law (SB 1160; Mendoza; D-Artesia; and AB 2230; Chu; D-San Jose; amended later to deal with a different subject); and backed the Governor's signing of legislation discouraging workers' compensation fraud (AB 1244; Gray; D-Merced). The CalChamber also won amendments to another bill that would have undercut cost-savings in the medical review process (SB 563; Pan; D-Sacramento), but which failed to pass the Legislature.
Once again, the Governor vetoed a CalChamber-opposed attempt to expand the scope of workers' compensation beyond work-related injuries (AB 1643; Gonzalez; D-San Diego).