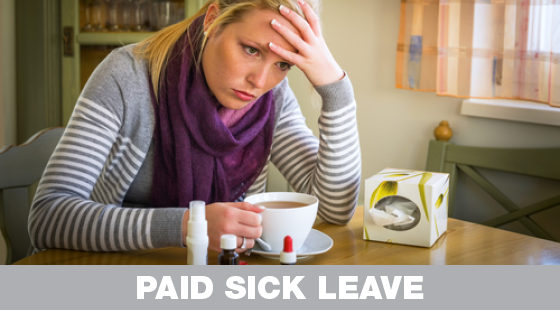 The City of San Diego has finalized an implementing ordinance for the voter-approved paid sick leave and minimum wage ordinance that went into effect on July 11. The implementing ordinance will take effect on September 2.
Among other things, the implementing ordinance:
• Designates an enforcement office and an enforcement official;
• Establishes a system to receive and adjudicate complaints and to order relief to cases of violations;
• Amends the remedy for violations; and
• Amends and clarifies language in the existing paid sick leave and minimum wage ordinance that became effective July 11, 2016.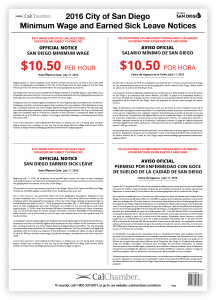 The implementing ordinance makes several significant changes to San Diego's current paid sick leave requirement. Beginning September 2, the implementing ordinance will:
• Allow employers to cap an employee's total accrual of sick leave at 80 hours.
• Allow employers to front load no less than 40 hours of sick leave to an employee at the beginning of each benefit year.
• Clarify the enforcement process, including a civil penalty cap for employers with no previous violations.
• Clarify language regarding the award of sick leave to be more consistent with the statewide paid sick leave law.
Once the implementing ordinance becomes effective, the required sick leave posting will also be updated.
The California Chamber of Commerce San Diego City Labor Laws poster is available for pre-order at the CalChamber Store or by calling (800) 331-8877.
More information on San Diego's minimum wage and paid sick leave ordinance is available at the city's Minimum Wage Program website.