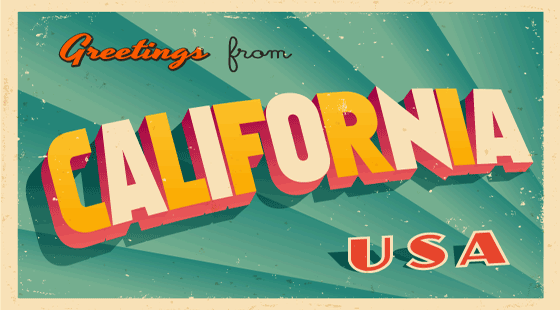 The California travel industry has been growing steadily since the recession, according to a just-released report prepared for Visit California.
Total direct travel spending in California was $122.5 billion in 2015, based on preliminary data, says the April 2016 report by Dean Runyan Associates.
The 2015 spending figure marks the sixth year of consecutive growth for the travel industry since the 2007–2009 recession, according to the report.
Travel spending increased 3.4% between 2014 and 2015 in current dollars and 4.9% in inflation-adjusted dollars. The report notes that the inflation-adjusted increase was greater due to the decline in motor fuel prices.
Other report highlights include the following:
• Employment. Employment directly generated by travel was 1,064,000 in 2015, a 3.7% increase over 2014. Travel-generated employment has increased by 4% per year since 2011.
• Tax revenues. The travel industry generated 4.2% of tax revenue in the 2015 fiscal year, even though gross domestic product (GDP) and employee earnings represent about 2.5% of the state economy.
Local tax revenue generated by travel was $4.6 billion in 2015, a 7.8% increase from the previous year, driven by lodging sales. State tax revenue increased by 1.1% for the year to $5.3 billion.
The report points out that most travel industry goods and services are taxed at the point of sale and a large share of the commodities (lodging and motor fuel) are taxed at rates that are greater than the general sales tax.
• Visitation. Room demand increased by 3.3% in 2015. Visitor arrivals on domestic flights increased by 5.4% to 34.4 million. Overnight person-trips increased by 2.1%.
• Origin. Residents of other states and countries accounted for $6 of every $10 spent at California visitor destinations. The growth of spending by international visitors has been reduced, however, by the recent decline in the value of other currencies in relation to the dollar.
• Secondary impacts. As travel industry income is respent by businesses and employees, there are secondary effects. In 2015, the secondary impacts were 727,100 jobs with earnings of $41.9 billion. Total (direct and secondary) employment was 1.8 million jobs with earnings of $83.2 billion.
• Gross domestic product. The GDP of the California travel industry was $62.3 billion in 2015.
Read the full report at visitcalifornia.com.