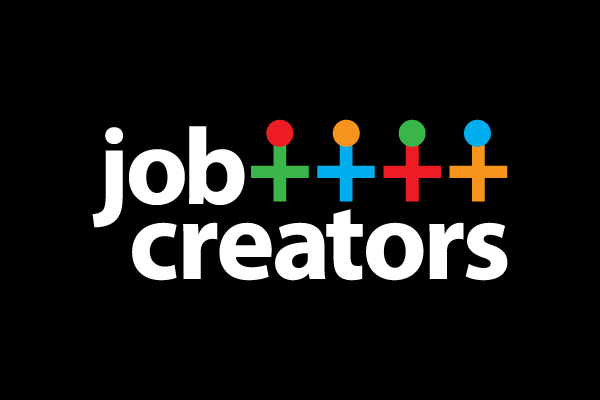 A California Chamber of Commerce-supported job creator bill that incentivizes disability access and education won unanimous bipartisan approval from the Assembly Appropriations Committee this week.
In addition, a Senate policy committee unanimously approved one job creator bill while rejecting a second job creator.
Moving on to consideration by the entire Assembly on April 13 was SB 269 (Roth; D-Riverside), which seeks to limit frivolous litigation and claims regarding construction-related accessibility violations by providing businesses that have proactively sought to become compliant with the Americans with Disabilities Act with an opportunity to resolve any identified violations.
A similar bill by Senator Richard Roth, SB 251, also designated as a job creator, passed the Legislature last year, but was vetoed by the Governor due to fiscal concerns about the tax credit the bill included. SB 269 does not contain a tax credit.
Passing the Senate Business, Professions and Economic Development Committee was SB 936 (Hertzberg; D-Van Nuys), which encourages creation of small businesses by expanding their access to loans.
Failing to move was SB 1228 (Runner; R-Antelope Valley), which would have provided small businesses with the opportunity to comply with regulations without facing devastating administrative enforcement actions and penalties, by requiring state agencies to assist small business with newly adopted regulations, create policies to reduce or eliminate penalties against small businesses who have tried to comply in good faith, and allow courts the necessary discretion to grant small employers equitable relief from overwhelming administrative orders.
SB 1228 was the 13th job creator identified by the CalChamber this year.
SB 269: Balanced Approach
SB 269 is a balanced approach between preserving the civil rights of those who are disabled to ensure their access to all public accommodations, while limiting the number of frivolous lawsuits threatened or filed against businesses that do not improve accessibility.
The bill seeks to incentivize businesses to proactively take steps to become accessible by providing them with 120 days from receipt of a Certified Access Specialist (CASp) report to resolve any violations identified without being subject to statutory penalties or litigation costs. This proposal will assist businesses who are trying to ensure they are compliant from being subject to frivolous claims or litigation.
SB 269 also provides a limited time for businesses to resolve violations of minor, technical construction-related standards that do not actually impede access to the public accommodation.
SB 936: Loan Access
SB 936 expands the availability of loans through the Infrastructure and Economic Development Bank's (IBank) California Small Business Loan Guarantee Program.
The program helps businesses create and retain jobs and promotes statewide economic development by supporting loans issued to small businesses that otherwise would not qualify. Small businesses establish a favorable credit history with a lender under this program and then are able to obtain future loans on their own. The program has been in place since 1968 with almost no defaults.
SB 936 increases the IBank's ability to leverage state and federal funding, thus incentivizing private lending and economic investments. The loan guarantee program uses state and federal funding to create a loan loss reserve, which reduces the risk of lending to small businesses.
SB 1228: Small Business Relief
SB 1228 sought to assist small businesses in complying with complex regulations in California without facing devastating financial penalties and enforcement actions.
California's complex regulatory scheme is challenging for all employers, but especially small businesses. In recognizing this challenge, California has provided the Governor's Office of Business and Economic Development as an information resource for small employers.
SB 1228 would have further assisted small businesses in navigating the regulations in California so that they could comply and grow their business, without facing costly enforcement actions for inadvertent mistakes.
SB 1228 would have required state agencies that adopt regulations to help small businesses with understanding and complying with those regulations; adopt policies that consider equity and fairness in assessing penalties against small businesses when there has been a violation; and allow small businesses the opportunity to engage the courts during or after an enforcement action to grant the small employer equitable relief from an unduly burdensome administrative decision.
Key Votes
• The April 13 Assembly Appropriations vote on SB 269 was 20-0:
Ayes: Gonzalez (D-San Diego), Bigelow (R-O'Neals), Bloom (D-Santa Monica), Bonilla (D-Concord), Bonta (D-Oakland), Calderon (D-Whittier), Chang (R-Diamond Bar), Daly (D-Anaheim), Eggman (D-Stockton), Gallagher (R-Yuba City), E. Garcia (D-Coachella), R. Hernández (D-West Covina), Holden (D-Pasadena), Jones (R-Santee), Obernolte (R-Big Bear Lake), Quirk (D-Hayward), Santiago (D-Los Angeles), Wagner (R-Irvine), Weber (D-San Diego), Wood (D-Healdsburg).
• SB 936 passed the Senate Business, Professions and Economic Development Committee on April 11, 9-0.
Ayes: Bates (R-Laguna Niguel), Berryhill (R-Twain Harte), Block (D-San Diego), Galgiani (D-Stockton), E. Hernandez (D-West Covina), Hill (D-San Mateo), Jackson (D-Santa Barbara), Mendoza (D-Artesia), Wieckowski (D-Fremont).
SB 936 will be considered by the Senate Appropriations Committee on April 18.
• SB 1228 fell short of votes needed to pass Senate Business, Professions and Economic Development on April 11, 3-1.
Ayes: Berryhill (R-Twain Harte), Galgiani (D-Stockton), Mendoza (D-Artesia).
Noes: Hill (D-San Mateo).
No Vote Recorded: Bates (R-Laguna Niguel), Block (D-San Diego), E. Hernandez (D-West Covina), Jackson (D-Santa Barbara), Wieckowski (D-Fremont).
SB 1228 was granted reconsideration.
Staff Contacts: Valerie Nera and Jennifer Barrera