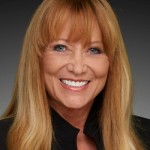 I have had an employee off work on a federal Family Medical Leave Act (FMLA)/California Family Rights Act (CFRA) leave. Her original certification noted that her condition was lifelong. Can I require her to have a recertification?
Both the FMLA and CFRA regulations address the issue of recertification and they differ in the rights that an employer has to obtain a recertification.
If the employee is outside of California, the federal provisions on recertification would apply and employers can ask for recertification.
California regulations, however, do not have any provision for recertification, so an employee in California with a "lifetime" condition does not need to provide new certification under CFRA.
FMLA
(29 Code of Federal Regulations, Section 825.308)
30-Day Rule
An employer may require recertification no more often than every 30 days in connection with an absence.
More Than 30 Days
If the medical certification indicates that the minimum duration is more than 30 days, the employer must wait until the minimum duration expires before requesting recertification for an absence. For example, if the medical certification states that an employee will be unable to work, whether continuously or on an intermittent basis, for 60 days, the employer must wait 60 days before requesting a recertification.
Every 6 Months
In all cases, an employer may request a medical recertification every 6 months in connection with an absence, even where the certification states a longer period. A certification which indicates a "lifetime" condition exists indicates that the condition will last more than 6 months.
While the federal regulations do permit recertification even with a "lifetime condition," California does not.
California
In California, the California Code of Regulations, Title 2, Division 4, Section 11091(b)(2) Serious Health Condition of Employee controls:
"As a condition of granting a leave for the serious health condition of the employee, the employer may require certification of the serious health condition, as defined in section 11087(a)(2). Upon expiration of the time period the health care provider originally estimated that the employee needed for his/her own serious health condition, the employer may require the employee to obtain recertification, but only if additional leave is requested. The employer may not contact a health care provider for any reason other than to authenticate a medical certification."
In any situation involving legal rights and lifetime conditions, employers should consult with legal counsel.
---
The Labor Law Helpline is a service to California Chamber of Commerce preferred and executive members. For expert explanations of labor laws and Cal/OSHA regulations, not legal counsel for specific situations, call (800) 348-2262 or submit your question at www.hrcalifornia.com.