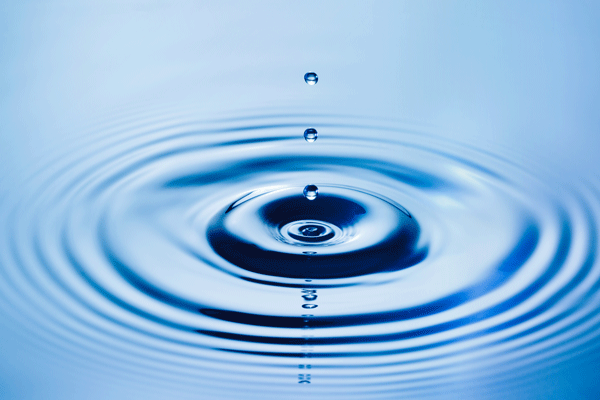 With no immediate end to California's millennial drought in sight, regulators and legislators continued steps this month aimed at managing the limited water supply.
The continued restrictions and resulting headlines and legal battles are just the latest reminders of the importance of ongoing work on a long-term plan for fixing California's aging water infrastructure and creating a more secure water supply for the state.
On June 12, the State Water Resources Control Board informed senior water rights holders (1903–1914) in the Sacramento-San Joaquin watersheds and the Delta that water diversions must stop. Some limited exceptions (including hydroelectric generation) were allowed. The board clarified on June 16 that anyone intending to continue water diversions with a riparian right claim should submit a form stating the intention to exercise the riparian claim.
The notice followed the board's emergency mandate for a 25% reduction in urban water use starting June 1, and earlier decrees for post-1914 water rights holders to curtail water diversions from the Sacramento-San Joaquin watersheds and Delta.
Shasta Dam is warming quicker than expected, causing the state water board to consider holding back an additional 250,000 acre-feet through August to control water temperature in summer and fall for spawning fish. Farmers who planted crops relying on earlier information from the board about water allocations showed up at a board workshop this week, saying that the change will cause them to lose their crops, putting them in financial jeopardy. The board is due to finalize the new plan soon.
Drought Budget Trailer Bill
Adding even more enforcement clout to the state water board's actions, the Legislature approved and the Governor signed a drought trailer bill to the budget that expands local enforcement authority to impose penalties for violations of conservation measures.
The state water board already had authority to set penalties and had established a fine of up to $500 a day for violations of its emergency water conservation rule.
The drought trailer bill, SB 88, expanded that civil liability to violation of any regulation adopted by the state water board and extended it beyond drought years.
SB 88 also increased the maximum fine for violating a local water conservation ordinance from $1,000 to $10,000. A residential water user's first fine could not exceed $1,000 (with some specified exceptions), but could go to the maximum of $10,000 plus $500 for each additional day of the violation starting on the 31st day after the individual was notified of the violation.
In addition, SB 88 authorizes the state water board to force water district consolidations for disadvantaged communities, expands authority to impose drought monitoring and reporting requirements with no sunset date, and waives California Environmental Quality Act requirements for recycled water projects.
Lawsuits
Pending drought-related lawsuits include one asserting that two state entities and a federal agency are hurting fish (the Chinook salmon and Delta smelt) and endangered species by redirecting water for human uses. The group filing the lawsuit is led by the California Sportfishing Protection Alliance.
Water districts also have sued the state water board, contending it has no authority to order the curtailment of water diversions by senior water rights holders, some of whose claims to water date to before the state set up its water rights system in 1914.
The city of Riverside lawsuit against the state water board argues that the city is "water independent"—it imports no water from Northern California (and has no plans to do so), depends on local groundwater, has at least a four-year supply in its groundwater basins, and those basins are naturally recharged.
Comprehensive Solution
The California Chamber of Commerce supports a comprehensive solution to California's chronic water shortage. The CalChamber and a broad-based coalition, Californians for Water Security, are supporting the Governor's California Water Fix, a state-of-the-art solution providing reliable, clean water for the state.
As CalChamber President and CEO Allan Zaremberg has commented, "We've had nearly a decade of extensive scientific and environmental analysis, thoughtful engineering and preparation, and unprecedented public review and involvement. The CalChamber strongly supports this fix to our main water infrastructure."
Features of the California Water Fix (an update to the proposed Bay Delta Conservation Plan) include improving the safety of the state's water system and protecting water supplies by delivering them through a modern water pipeline, rather than solely through today's deteriorating dirt levee system.
More information is available at www.watersecurityca.com.