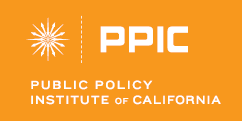 The Public Policy Institute of California (PPIC) has established a water policy center to help meet the state's need for timely information and innovative water management solutions.
In conjunction with the launch of the center earlier this month, PPIC released California's Water: Managing Droughts, a set of nine short policy briefs on the state's most critical water management challenges and the actions needed to address them.
In a press release, PPIC said the center will focus on "three critical, interrelated water management challenges facing California in the 21st century": ensuring clean and reliable water supplies, building healthy and resilient ecosystems, and preparing for droughts and floods.
Serving as director of the center is PPIC senior fellow Ellen Hanak. Hanak started PPIC's research program on water policy in 2001 and has published numerous reports and articles on the state's water management challenges and opportunities.
Last year, Hanak appeared in a CalChamber video featuring an in-depth discussion of issues stemming from the California drought.
In addition to PPIC experts, the center includes a broad research network of specialists who examine the state's water challenges from the perspective of a range of disciplines, including biology, economics, engineering, geology and law.
The website for the PPIC water policy center is at www.ppic.org/water.