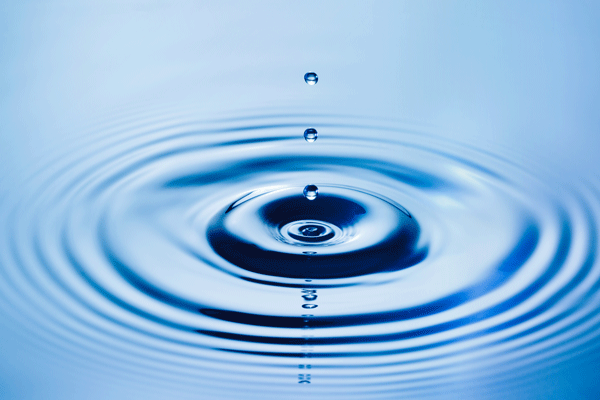 Last week, as the early April survey found no snow at a key Sierra location for the first time in 75 years, the Governor called for mandatory water reductions in cities and towns across the state, along with stepped up enforcement of water use restrictions and actions to streamline the state's drought response.
The Governor acknowledged that agricultural water users "have borne much of the brunt of the drought to date, with hundreds of thousands of fallowed acres, significantly reduced water allocations and thousands of farmworkers laid off."
This week's storms contributed only slightly to the snowpack, moving the water content from the 5% of normal recorded on April 1 to 8% of normal on April 8. The Sierra snowpack usually supplies about 30% of state water needs as the snow melts in the spring and early summer.
The 25% water reduction called for by the Governor amounts to about 1.5 million acre-feet of water over the next nine months, nearly as much as Lake Oroville holds now.
Saving Water
The state Department of Water Resources notes that the quickest, most effective way to save water now is to curb landscape irrigation.
The Governor's executive order assigns the department to lead a statewide effort, in partnership with local water agencies, to replace 50 million square feet of lawn throughout the state with drought-tolerant landscaping.
Other measures include:
• Creating a temporary statewide consumer rebate program to replace old appliances with more water- and energy-efficient models.
• Prohibiting new homes and developments from irrigating with potable water unless using water-efficient drip irrigation systems.
• Banning watering of ornamental grass on public street medians.
• Reducing water use in commercial, industrial and industrial landscape irrigation.

Agricultural Water Use
The Governor's executive order includes the following new requirements:
• A drought plan and water supply and demand data for 2013–2015 in agricultural water management plans due this year.
• Agricultural water management plans for suppliers between 10,000 and 25,000 acres, due July 1, 2016.
• Water agencies must submit state groundwater monitoring data in priority groundwater basins.
Enforcement/Drought Response
• Local water agencies must adjust rate structures to implement new "conservation pricing."
• Increased reporting of water diversion and use and increased enforcement against illegal diversions and waste and unreasonable use.
• Taking action against water agencies in depleted groundwater basins that have not shared data on their groundwater supplies with the state.
• Updating standards for toilets and faucets and outdoor landscaping in residential communities and taking action against communities that ignore these standards.
• Making permanent monthly reporting of water usage, conservation and enforcement actions by local water suppliers.
• Prioritizing state review of permits for projects that increase water supplies.
• Streamlining permitting and review of emergency drought salinity barriers to preserve freshwater supplies in upstream reservoirs for human use and protect habitat for endangered/threatened species.
• Simplifying the review and approval process for voluntary water transfers and emergency drinking water projects.
• Temporary relocation assistance to families that need to move from homes where domestic wells have run dry to housing with running water.
New Technologies
A new program to be administered by the California Energy Commission will aim to incentivize promising new technology.
Related Websites
Tips on conserving water: SaveOurWater.com.
Recap of state actions to manage water system: Drought.ca.gov.
Plans to fix the state's aging water system: watersecurityca.com.