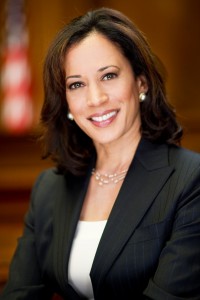 California Attorney General Kamala Harris will be a special guest speaker at the California Chamber of Commerce Capitol Summit on May 27 in Sacramento.
The half-day summit will precede the Sacramento Host Reception and Breakfast.
Host Breakfast speakers will include Governor Edmund G. Brown Jr.; 2015 CalChamber Chair Joseph M. Otting, president and CEO of OneWest Bank N.A.; and Vivek Ranadivé, owner/chairman of the Sacramento Kings.
Capitol Summit
At the summit, CalChamber President and CEO Allan Zaremberg will moderate an "Insiders Panel" with political practitioners from both major parties.
Following lunch, former Assembly Republican Leader Mike Villenes, Villines Group LLC, will moderate as CalChamber policy advocates provide updates on the status of the hottest major policy issues of concern to business.
Host Reception/Breakfast
Capitol Summit attendees are invited to attend the Sacramento Host Reception, an event co-sponsored by the CalChamber and the Sacramento Host Committee, made up of 30 Sacramento business leaders.
The Host Reception and Breakfast provide venues at which California leaders can meet, socialize and discuss the issues facing businesses, the economy and government.
Invitees to the host events include leaders from business, agriculture, the administration, education, the military and legislators from throughout the state, as well as international guests from the consular corps assigned to California.
Registration
Registration for the summit, reception and breakfast is $60. Space is limited. The deadline to register is May 15. For more information or to register, visit www.calchamber.com.
Staff Contact: Danielle Fournier