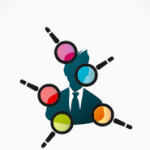 Considering the digital age and all the ways employers can access information about current and prospective employees, sometimes an employer learns too much about a person.
Complying with California and federal employment laws for background screenings is no easy task.
California Chamber of Commerce employment law experts Erika Frank and Jessica Hawthorne will present a live webinar on just this topic: Background Checks in California: What Employers Must Know on Thursday, April 16. They'll provide an engaging overview of rights, restrictions, requirements, legal trends and more.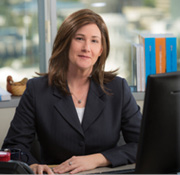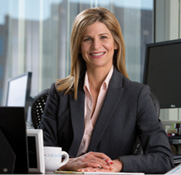 "There's so much information out there. Employers want to be sure that what they learn about someone's background is something they can legally use when making hiring and employment decisions," said Hawthorne.
CalChamber experts will give an overview of rights, restrictions, requirements, legal trends and more:
• Important steps before obtaining background information.
• What employers can and can't ask applicants to disclose.
• Protections for personal and family medical histories.
• Applicants' online activities.
• Confidentiality of information.
• When applicant screenings reveal cause for concern (for example, drug conviction, criminal background).
• Tips to avoid negligent hiring claims and penalties.
CalChamber Presenters
Erika Frank, vice president, legal affairs, and general counsel, joined CalChamber in April 2004 as a policy advocate and general counsel, leveraging her 10 years of legal, governmental and legislative experience. Named vice president of legal affairs in 2009, she is CalChamber's subject matter expert on California and federal employment law. Frank oversees and contributes to CalChamber's labor law and human resources compliance publications; co-produces and presents webinars and seminars; and heads the Labor Law Helpline. Frank earned her J.D. from McGeorge School of Law.
Jessica Hawthorne, senior employment law counsel and Helpline manager, rejoined CalChamber in January 2014. She previously served as employment law counsel from 2006 to 2009. In addition to managing and serving as a consultant for the Labor Law Helpline, Hawthorne uses her employment law knowledge and expertise to produce, write, edit and conduct webinars, seminars and online events, as well as contribute to CalChamber publications. She returned to CalChamber from the California Correctional Peace Officers Association (CCPOA), where she was internal counsel for four years. Hawthorne earned her J.D. from Widener University School of Law.
Registration
Registration information for the seminars is available at www.calchamberstore.com. Products are available for purchase by any business; CalChamber preferred and executive members receive a 20% discount.