Thirteen California Chamber of Commerce member companies were chosen by the Sacramento Business Journal as some of the best places to work in the Sacramento region.
The "2014 Best Places to Work" list breaks down companies by size, using the categories: Micro Company (10-24 employees), Small Company (25-49 employees), Medium Company (51-150 employees) and Large Company (more than 150 employees). Each category has first, second and third place winners, and an honorees list.
Small Company
CalChamber member Sacramento Convention & Visitors Bureau was selected by the Business Journal as a Small Company honoree. The nonprofit organization believes in helping employees achieve a work-life balance.
"Whether it's working from home, or adjusting a work schedule, we have always been open to doing what we can to ensure our people find balance," Sheri Graciano, human resources manager, told the Business Journal.
Medium Company
In the Medium Company category, CalChamber member companies took all three top spots: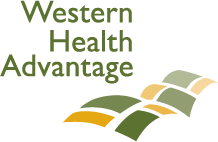 • No. 1 Western Health Advantage: This regional Health Maintenance Organization (HMO) pays for 100% of employees' health care premiums, and has an internal wellness program that promotes healthy eating and physical activity, which includes free gym memberships and discounts for spouses.
A health-conscious perk at the organization is the availability of sit-stand desks. More than half of the company's employees received sit-stand desks in 2014.
In addition to birthday and milestone parties, the organization holds a dinner party for employees and spouses at the end of each year and a mid-year summer picnic.
Employees are encouraged to participate in committees where they can make their voices heard. Some committees include: the employment recognition committee, member experience workshop committee and health savings account committee.

• No. 2 Polycomp Administrative Services Inc.: Polycomp Administrative Services Inc., based in Roseville, with additional offices in San Diego and Woodland Hills, develops and manages retirement plans. It provides flexible work schedules to its employees and pays for staff training. The company even covers the $1,000 cost for the American Society of Pension Professionals & Actuaries credentialing tests.
Perks include casual dress days, special events such as pool parties or sports outings, and a wellness program that reimburses up to $40 for a gym membership or similar program.

• No. 3 Boutin Jones Inc.: Named one of the "Best Law Firms" of 2011–2013 by U.S. News and World Report, Boutin Jones Inc. believes in hiring people who are a good fit for the job, but also with others.
The Sacramento firm offers competitive pay, advancement opportunities and manageable workloads. In addition to birthday cakes, bowling and River Cats games, the firm throws a potluck lunch every day in December.
Honorees
Seven CalChamber member companies also made it on the Medium Company Honorees list. They include: Crowe Horwath, one of the country's largest public accounting and consulting firms; Kitchell, an employee-owned company that provides development services, and program, construction and facility management; the City of Rancho Cordova; Runyon, Saltzman & Einhorn Inc., a full-service public relations, advertising and marketing agency; Terra Nova Counseling, a community mental-health outpatient program; Wells Construction Incorporated, a full-service commercial construction company; and Wood Rodgers, a civil engineering and planning firm.
Large Company
The CalChamber member company to make it on the Large Company top three list was SolarCity, a San Mateo-based company that sells and maintains solar systems.

• No. 1 SolarCity: SolarCity has 45 operation centers serving 15 states, so one way it maintains a good work atmosphere is recognizing that each office has its own culture and incentives.
For example, the Granite Bay office did a Traeger barbeque grill giveaway. That giveaway, however, was tailored to the staff preferences at the Granite Bay office. "The guys in Vegas may want to do something else," inside sales Vice President Paul Stephan told the Business Journal.
The company creates interactive events for all employees, such as a free ice cream day or baseball opening day celebrations. The events take place at all SolarCity locations, and employees can share notes on an internal social networking site.
In addition to holding sales contests and giveaways for sales, operations and customer support, the company also has a recruitment program that awards stock to employees who recruit someone to the sales force. The employee gets stock for every deal the new hire sells.
Honoree
Sleep Train Mattress Centers, the West Coast's largest mattress retailer and CalChamber member, made it to the Large Company Honorees list. The program highlighted by the Business Journal is the company's Give Back Now Volunteer Program, where employees receive up to 16 paid hours per year to volunteer with nearly any nonprofit organization of the employee's choice.