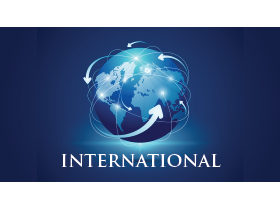 The potential for changed relations with Cuba to open economic and trade opportunities for U.S. and California companies was the subject of a lively talk at the recent breakfast forum of the California Chamber of Commerce Council for International Trade.
Dr. Richard E. Feinberg, professor of international political economy at the University of California, San Diego School of International Relations and Pacific Studies, shared his expertise on the history of U.S.-Cuba relations with members of the council at the March 6 forum scheduled in conjunction with the quarterly CalChamber Board events in Santa Monica.
Landmark Broadcast
Dr. Feinberg recounted his experience of being in Cuba for an academic conference on December 17, 2014, when Presidents Barack Obama and Raúl Castro announced during simultaneous broadcasts from Washington, D.C. and Havana that the two governments would take steps to begin to normalize relations.
In Cuba, the announcement was received with much enthusiasm and emotion. The precursor to this announcement was the Cubans agreeing to release 53 political prisoners, including U.S. foreign aid worker Alan Gross, in exchange for the U.S. releasing the three remaining imprisoned Cuban Five.
The regulatory changes in U.S. law that followed on January 16, 2015, are designed to facilitate greater commerce and person-to-person exchanges between the United States and Cuba.
President Obama's announcement that the United States will seek to ease the embargo on, and normalize relations with, Cuba marks the beginning of the end of more than 50 years of efforts by Washington to improve human rights or achieve political or economic reform on the island through economic sanctions and diplomatic isolationism.
Further moves to end the embargo depend on Congress. Following the recent second round of talks between the U.S. and Cuban governments, it may be possible to re-establish diplomatic relations by the Summit of the Americas to be held in Panama in April.
Dr. Feinberg commented that currently in Cuba, most business is conducted via state-owned enterprises. Capital improvement projects in transportation and infrastructure are badly needed, but there are not mechanisms in place to invest as of yet, and a banking system needs to be developed.
Only a small percentage of Cubans have ready access to the Internet, computers, cell phones and other modern technologies, which leaves much room for growth.
U.S. President's New Approach
The White House indicates the following are the key components of the updated policy approach, which are steps aimed at supporting the ability of the Cuban people to gain greater control over their own lives and determine their country's future that is consistent with U.S. support for the Cuban people and in line with U.S. national security interests.
Major elements of the President's new approach include:
• Establishing diplomatic relations with Cuba;
• Adjusting regulations to more effectively empower the Cuban people;
• Facilitating an expansion of travel under general licenses for the 12 existing categories of travel to Cuba authorized by law;
• Facilitating remittances to Cuba by U.S. persons;
• Authorizing expanded commercial sales/exports from the United States of certain goods and services;
• Authorizing U.S. citizens to import additional goods from Cuba;
• Facilitating authorized transactions between the United States and Cuba;
• Initiating new efforts to increase Cubans' access to communications and their ability to communicate freely;
• Updating the application of Cuban sanctions in third countries;
• Pursuing discussions with the Cuban and Mexican governments to discuss the unresolved maritime boundary in the Gulf of Mexico;
• Initiating a review of Cuba's designation as a State Sponsor of Terrorism;
• Addressing Cuba's participation in the 2015 Summit of the Americas in Panama.
A critical focus of increased U.S. engagement includes continued strong support by the United States for improved human rights conditions and democratic reforms in Cuba.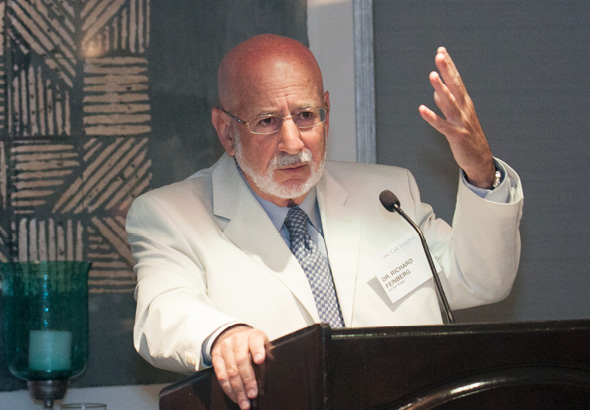 Dr. Feinberg
Dr. Feinberg's expertise is in U.S. foreign policy matters, notably with regard to Latin America and Asia, and business and economic matters.
He previously served as special assistant to President Bill Clinton and senior director of the National Security Council's Office of Inter-American Affairs.
The professor has held positions at the State Department and as an international economist in the U.S. Treasury Department. He holds a Ph.D. in international economics from Stanford University and a B.A. in European history from Brown University.