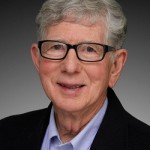 Have there been any recent revisions to the General Industry Safety Orders, Article 10, Personal Protective Equipment?
The Occupational Safety and Health Standards Board, in its ongoing efforts to keep California current with national consensus standards and the federal Occupational Safety and Health Administration, initiated a review of the Construction Safety Orders (CSO), Section 1514, "Personal Protective Devices," and the General Industry Safety Orders (GISO), Section 3380(a), "Personal Protective Devices."
The changes take effect April 1, 2015.
GISO Section 3380(a), in part, defines the scope of Article 10, "Personal Safety Devices and Safeguards" and also provides that protection for various parts of the body means the use of safety devices and safeguards [e.g. personal protective equipment (PPE)] must be of the proper type for the exposure.
Revisions
Beginning with the CSO, Section 1514(b), a statement has been added requiring that PPE be approved for its "intended use as provided in Section 1505***." Section 1505 contains the definition for approved where applicable in the CSO. Also, there is a revision clearly stating that the PPE is to be marked so as to facilitate the identification of the manufacturer.
Subsection (d) has been repealed and a new (d) adopted with new wording that incorporates the intent of old (d) and includes requirements to be consistent with the counterpart federal standard [29 CFR 1926.95(a)]. This wording clarifies that specific areas of the body, such as the extremities, may require PPE. Also now included is the caveat that the equipment must comply with the applicable Title 8 regulations.
Subsection (e) has been revised to ensure that the PPE is of such design and fit that they are comfortable and will not unduly encumber the employee's movements necessary to perform his or her work.
Section 3380(a)(1) of the GISO has been revised, deleting the term "protection," substituting the terms "protection" and "protective," the terms used within the regulation. Also, the note has been deleted, removing an outdated reference, and a new subsection (2) has been added, referencing Section 3206, the approval section for the GISO.
Subsection (d) has been revised to be consistent with the revisions to the CSO, making the regulation consistent with the counterpart federal standard.
The full text of the rulemaking and revised regulations can be seen at www.dir.ca.gov.
---
The Labor Law Helpline is a service to California Chamber of Commerce preferred and executive members. For expert explanations of labor laws and Cal/OSHA regulations, not legal counsel for specific situations, call (800) 348-2262 or submit your question at www.hrcalifornia.com.