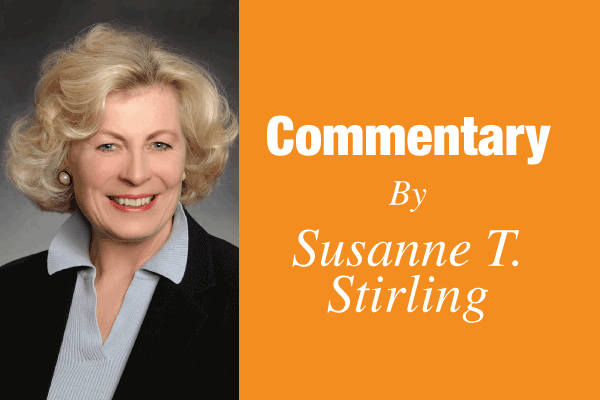 The recent port slowdown made headlines across the country and is estimated to have cost the national economy about $2 billion a day. And, no wonder. Recently the Associated Press pointed out, "West Coast seaports handle roughly one-quarter of U.S. international trade, an amount worth about $1 trillion annually."
Clearly, trade is an important engine for economic growth and jobs. With more than 30% of U.S. gross domestic product (GDP) tied to international trade and investment and 95% of the world's population abroad, U.S. engagement in the international marketplace is more important to the nation's economy than ever.
That is why CalChamber members are eagerly awaiting passage of Trade Promotion Authority (TPA) by the U.S. Congress and the President.
Negotiating Authority
Trade Promotion Authority (formerly called fast track trade negotiating authority) is the process by which Congress gives authority to the President and/or U.S. Trade Representative to enter into trade negotiations in order to lower U.S. export barriers.
Traditionally, it follows the conclusion of negotiations for a trade agreement; enabling legislation is submitted to Congress for approval. Every President since Franklin Delano Roosevelt has been granted the authority to negotiate market-opening trade agreements in consultation with Congress.
In 2002, the landmark Trade Act, H.R. 3009, was signed. This act helped put U.S. businesses, workers and consumers back in the game of international trade by granting the President TPA. The act was extended for two years in August 2005, clearing the way for free trade negotiations to get underway with other countries. Trade Promotion Authority expired in June 2007 and now must be extended by Congress once again.
Now is the time for Congress to extend TPA so that the President may negotiate new multilateral, sectoral and regional trade agreements, ensuring that the United States continues to gain access to world markets resulting in an improved economy bolstered by more jobs.
New Trade Pacts
Having Trade Promotion Authority will then allow the U.S. to finalize the Trans-Pacific Partnership Agreement (TPP), which will be an agreement of 12 nations on the Pacific Ocean stretching from Japan to Chile, covering 40% of the world economy. The agreement would significantly improve U.S. companies' access to the Asia-Pacific region, which is projected to import nearly $10 trillion worth of goods in 2020.
A study by the Peterson Institute for International Economics estimates the trade agreement could boost U.S. exports by $124 billion by 2025, generating hundreds of thousands of American jobs.
Further, TPA would encourage the continued negotiations of the Transatlantic Trade and Investment Partnership (TTIP). The United States-European Union is the largest regional trading and investment relationship in the world, with more than $1.5 trillion in goods, services, and income receipts flowing between the U.S. and the EU annually. The TTIP will eliminate tariffs, promote regulatory cooperation, and open up services, investment, and procurement.
Competitive Success
America's standing as a world leader depends directly upon our competitive success in the global economy. For over the past half century, the United States has led the world in breaking down barriers to trade and in creating a fairer and freer international trading system based on market economics and the rule of law. Increased market access achieved through trade agreements has played a major role in our nation's success in exporting.
---
Susanne Stirling is vice president, international affairs, for the California Chamber of Commerce.