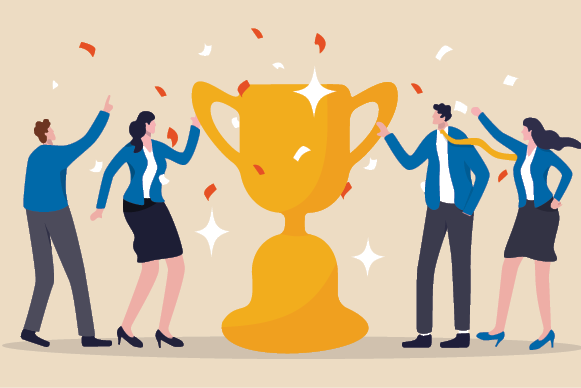 Local chambers of commerce are valued partners, working with the California Chamber of Commerce as solid advocates for business-friendly policies and helping California businesses comply with complex laws and regulations.
The following awards acknowledge the work of local chambers as advocates for business or helping their members comply with California employment laws.
Seven chambers were named as Advocacy Champions and 16 as HR Champions at the CalChamber Capitol Summit on May 17 in Sacramento.
Advocacy Champions
Fremont Chamber;
Laguna Niguel Chamber;
Lodi District Chamber;
Murrieta/Wildomar Chamber;
Orange County Business Council;
Roseville Area Chamber;
Torrance Area Chamber.
HR Champions
Greater Bakersfield Chamber;
Corona Chamber;
Fresno Chamber;
Gilroy Chamber;
Imperial Valley Regional Chamber;
Oakdale Chamber;
Palm Desert Area Chamber;
Paso Robles Chamber;
Porterville Chamber;
Redding Chamber;
Ridgecrest Chamber;
Rohnert Park Chamber;
Santa Fe Springs Chamber;
The Chamber of Commerce for Greater Brawley
Whittier Area Chamber;
Yuba-Sutter Chamber.