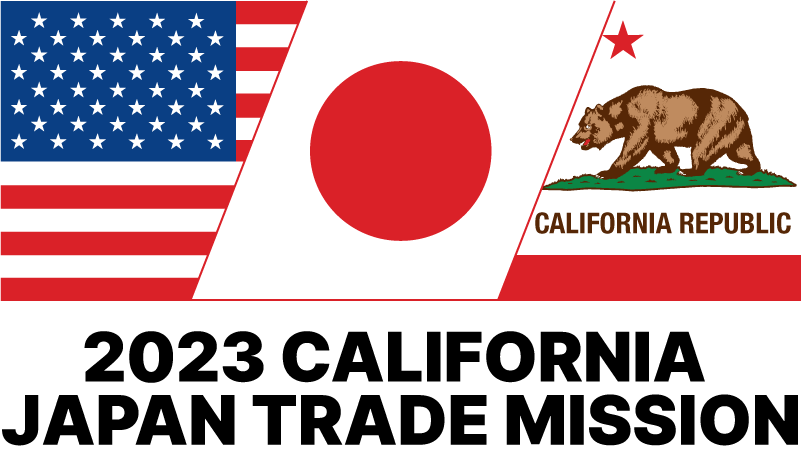 California's trade mission to Japan last week included sizable representation from California Chamber of Commerce member companies as part of the 100+-member business delegation.
The March 12–17 mission to advance business, collaboration and partnership between California and Japan was led by Lieutenant Governor Eleni Kounalakis and Dee Dee Myers, director of the Governor's Office of Business and Economic Development (GO-Biz). Mission activities centered around partnerships in four areas: the global supply chain, clean energy, tourism, and trade/investment — including agriculture.
Six CalChamber Board members made the journey to Tokyo and Osaka, along with representatives from six other CalChamber Board firms, and other CalChamber member companies; a total of 20 CalChamber member firms were represented on the mission roster.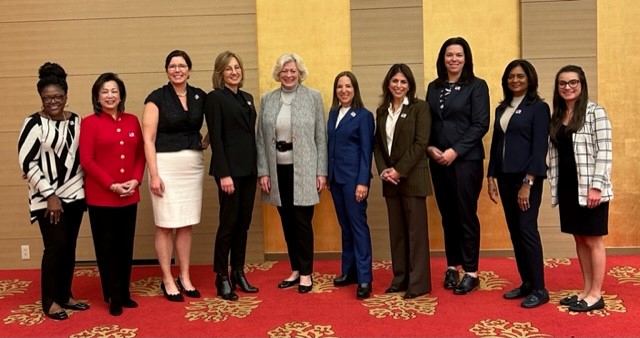 "The California Chamber of Commerce was delighted to work alongside the Lt. Governor's Office and GO-Biz on this important and successful mission to Japan," said Susanne Stirling, CalChamber vice president of international affairs. "The business leaders in our delegation greatly appreciated the unique opportunities to visit with Japanese businesses, tour factories, and learn more about Japan's centers of innovation. The meetings we took part in brought us a renewed sense of optimism for successful partnerships with Japanese companies and supported CalChamber's long-held goal of expanding international trade and investment to bolster California's economy and prosperity."
Mission Highlights
Highlights of the mission included:
• Panel discussion on decarbonizing ports and critical infrastructure, featuring CalChamber Board Member Kerry Hattevik, vice president of development, NextEra Energy Resources, LLC.
• Luncheon at the American Chamber of Commerce in Japan (ACCJ), including a panel discussion with (among others) CalChamber Board members Margaret Wong, president and CEO, McWong International, and Sandra Floyd, president and CEO of OUTSOURCE Consulting Services, Inc.
• The World Smart Energy Week Trade Show, the largest renewable energy trade show in Japan. The California pavilion at the trade show featured technological innovations by CalChamber members and other California companies.
• Travel on the Shinkansen bullet train to Osaka for the final two days of the mission, with site visits to Toyota City, Panasonic, Daikin, Iwatani and the Port of Kobe.
• A farewell reception to celebrate the Osaka-California sister state relationship. Osaka will host a world expo for the third time in 2025.
Japan is the world's third largest economy and the United States' fourth largest export partner. The U.S. is a large supplier of chemicals, transportation equipment, and computer and electronic products to Japan. Japan is also one of the largest U.S. foreign markets for agricultural products.
U.S. exports to Japan were $80.317 billion in 2022, a 7.7% increase from 2021. U.S. imports from Japan to the United States were $148.33 billion in 2022, representing a 9.9% increase from 2021.
Trade and Investment with California
Japan is also California's fourth largest export partner. California exports totaled $11.607 billion in 2022, representing a 1.6% decrease from 2021. Imports into California from Japan were $29.367 billion in 2022, representing a 31.21% increase from 2021.
In California, Japan is the largest source of foreign direct investment (FDI) through foreign-owned enterprises (FOEs). Japanese FOEs in California in 2021 provided 105,053 jobs through 3,523 firms, amounting to $10.978 billion in wages.
Sponsors
Mission sponsors include United Airlines, Alaska Airlines, Iwatani, NextEra Energy, Southern California Edison, Blue Diamond Growers, with special recognition to California ports: the Port of Long Beach, the Port of Los Angeles and the Port of Oakland.
Mission Website
For a day-by-day summary of mission activities, including the state's recap and photos of events and sights, visit the 2023 California Japan trade mission page.