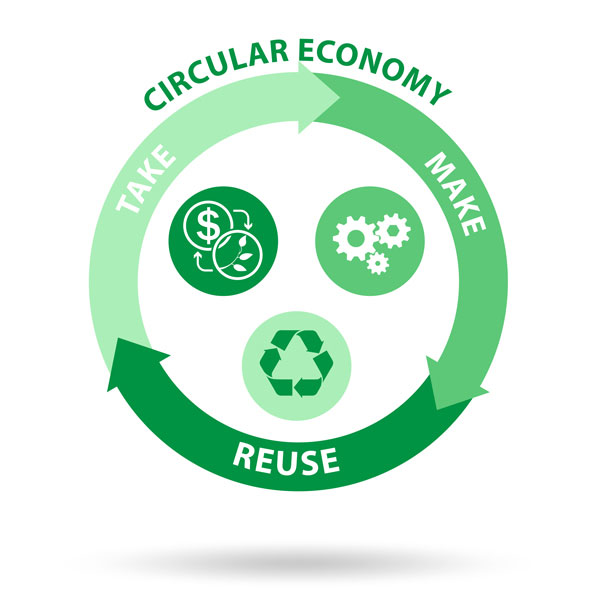 The CalChamber will be hosting a webinar explaining all the recycling compliance mandates following the passage of last year's circular economy law, SB 54 (Allen; D-Santa Monica).
California's Recycling Overhaul — A Breakdown of SB 54's Circular Economy is set for Wednesday, March 8, 10 a.m.–11 a.m. (Pacific).
This webinar is designed for government affairs professionals, sustainability teams, attorneys, and business owners of any company that manufactures, produces or distributes single-use packaging in or to California.
The webinar will be presented live by Adam Regele, CalChamber's recycling and extended producer responsibility expert and lead negotiator for the business community on SB 54, known as the Plastic Pollution Prevention and Packaging Producer Responsibility Act. Regele will answer questions submitted via Zoom.
Regele will discuss the history of SB 54, the author's intent on important provisions in the bill, compliance hurdles businesses face, potential pitfalls to avoid, and other related recycling laws that interact with SB 54.
New Recycling Framework
SB 54 upends California's existing recycling framework for all single-use packaging, including paper, plastic, glass, aluminum, and single-use plastic food service ware, including, but not limited to, plastic-coated paper, plastic-coated paperboard, paper or paperboard with plastic intentionally added, and multilayer flexible material.
SB 54 interacts with other California laws, such as SB 343 (Allen; D-Santa Monica) to create a circular economy framework that is the nation's most complex extended producer responsibility program.
Failing to comply may result in product and packaging bans and/or fines up to $50,000 per violation per day with no cap, among other enforcement actions.
Webinar Details
Formatted so participants can submit questions during the webinar.
Provided: Downloadable webinar slides and a recording of the live event.
Optimized for mobile viewing on tablets and smartphones.
The $299 course is approved for 1.0 MCLE credit hour.
To register or for more information, visit the CalChamber Store or call (800) 331-8877.