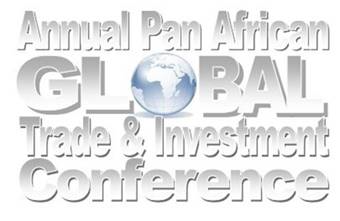 The Annual Pan African Global Trade and Investment Conference will return to Sacramento, California from April 26 – 27.
The 11th Pan African Global Trade and Investment Conference will collaborate with the California State University, Sacramento Center for African Peace and Conflict Resolution to develop and present strategic and sustainable approaches for conflict resolution in fragile and conflict-affected countries.
The conference and trade show is being designed to promote and support the use of trade, investment, and economic development to address conflict resolution programs that establish and maintain successful conflict resolution training and behavior modification programs in conflict-affected countries.
The conference is supported by the Governor's Office of Business and Economic Development, the California Chamber of Commerce, the California Farm Bureau, and California State University, Sacramento.
The conference will feature a trade show organized by the Atlanta-based Pyramid Exchange Pan African Trade Show and NuMONDO Consulting & Training PLC, Ethiopia, a sister company of the Africa-USA International Chamber of Commerce and Industry (AfUSA),
To date, more than 260 African business owners are securing visas to attend this conference/trade show. What differentiates this conference/trade show from others is its focus on small and medium-sized business and investor matching on both sides of the equation.
The conference and trade show partners on the African continent are working hard to impress upon their businesses that the United States in general and the state of California in particular can help open new markets and partnerships for bilateral trade between California and the African continent.
The U.S.-Africa Summit recently hosted by the White House is foundational in opening the gateways of opportunity for bilateral trade and investment between the small and medium-sized businesses. Many of the African businesses are micro, small and medium businesses that believe in relationships and commitment to community, culture and continent. That is why the conference focus will be pairing them with U.S.-based businesses of similar size and structure.
Conference sponsors currently have commitments from businesses in Ethiopia, Cameroon, Ghana, Senegal, The Gambia, Niger, Rwanda and 19 other countries to participate as exhibitors at the trade shows or conference registrants. That list is expected to grow based on website traffic and communications being received from in-country African partners.
Alfonzo Washington, executive director of the Africa-USA Chamber of Commerce & Industry, says the 11th Pan African Global Trade and Investment Conference has the potential to be one of the largest Africa/USA business events in history.
For more information, visit the conference website at panafricanglobaltradeconference.com or contact Executive Director Alfonzo Washington at (626) 200-5985.