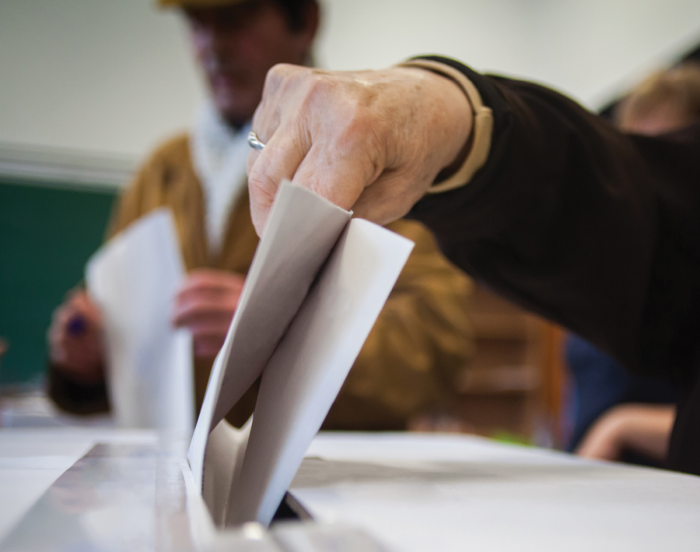 California voters agreed with the California Chamber of Commerce by giving a resounding "no" to Propositions 29 and 30.
Proposition 30 would have increased the tax on personal income above $2 million by 1.75 percentage points to subsidize zero-emission vehicles and charging stations. Proposition 29 would have required dialysis clinics to have a licensed medical professional on site.
This week the Secretary of State website shows Proposition 30 being rejected by voters, 58% "no" to 42% "yes," and Proposition 29 also failing with 69% "no" to 31% "yes."
Proposition 30
The CalChamber opposed Proposition 30 because layering more taxes on top of the current personal income tax rate of 13.3% — the highest in the country — would inevitably have driven more high earners out of the state and decreased General Fund dollars.
As CalChamber President and CEO Jennifer Barrera pointed out before the election, "California's ability to compete depends on attracting and retaining entrepreneurs and investors. The reality is that the new taxes proposed in Proposition 30 will drive investment out of the state."
The increased tax was estimated to increase taxes by $60 billion to $80 billion over the course of 20 years for projects and programs that already are top spending priorities for the Governor and Legislature, including subsidizing electric vehicle (EV) purchases, installing EV charging stations, and increasing funding to suppress and prevent wildfires.
Proposition 30 was opposed by a diverse coalition, including the CalChamber, Governor Gavin Newsom, the California Teachers Association, and numerous taxpayer, small business, local chamber, labor and veterans organizations. Numerous newspaper editorial boards also opposed Proposition 30.
The CalChamber Board of Directors voted earlier this year to oppose Proposition 30 and the CalChamber staff worked closely with the campaign to defeat the measure.
Proposition 29
The CalChamber opposed Proposition 29 because the physician on-site requirement was unnecessary given that dialysis treatment is prescribed by a patient's personal physician and administered by specially trained nephrology nurses and patient care technicians. Moreover, the initiative would have increased costs dramatically.
The increased costs would have been passed along to everyone in the form of higher insurance premiums and higher taxes for government-sponsored health care, and would have caused many dialysis clinics to become financially unsustainable and possibly close.
California voters widely rejected initiatives nearly identical to Proposition 29 in 2018 and 2020.
Proposition 29 was opposed by a broad coalition, including the CalChamber, patients, doctors, nurses, veterans, seniors, business and taxpayer groups, and community advocates. It also was opposed by every daily newspaper editorial board in the state.