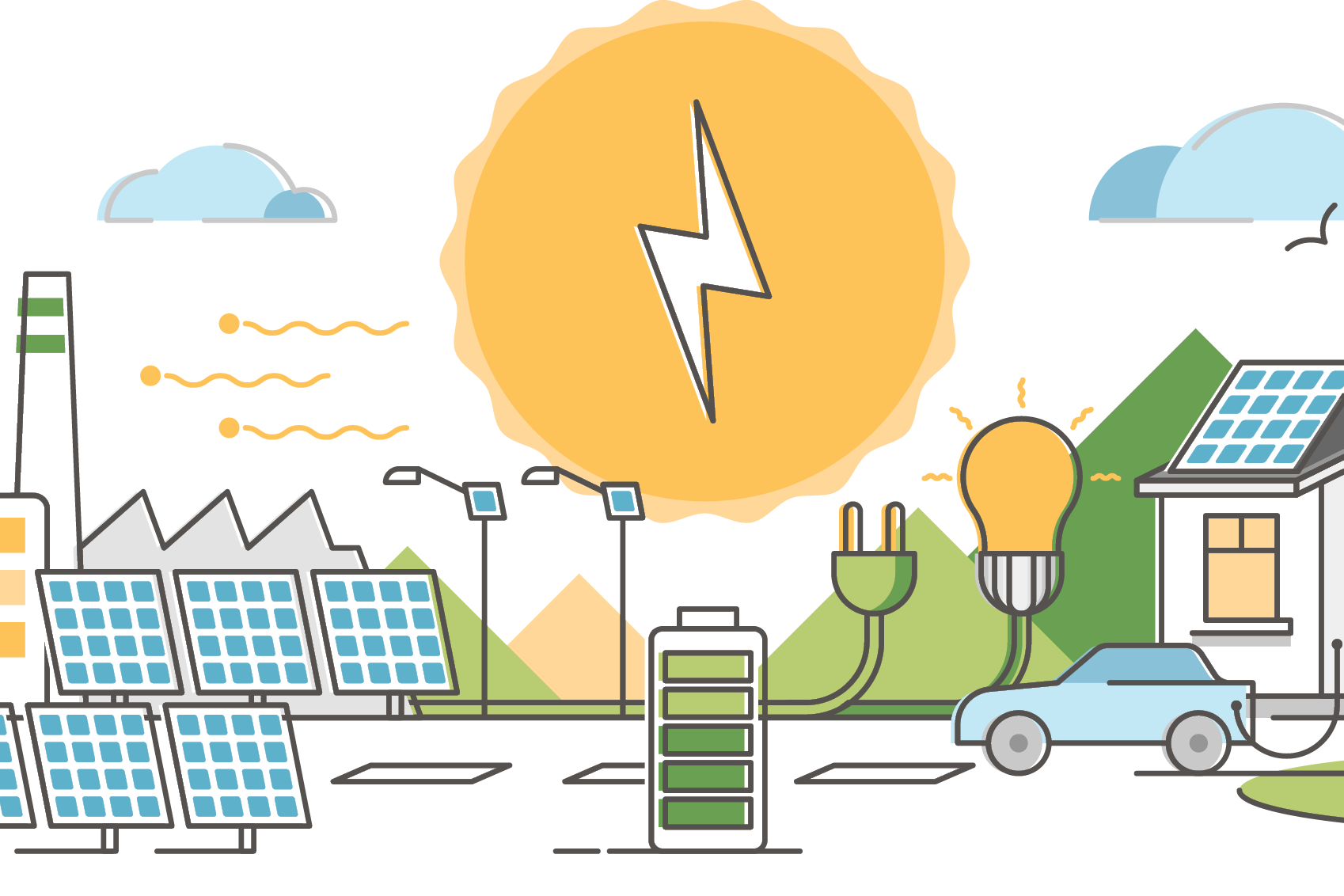 Top energy sector leaders from across the state joined the California Chamber Board of Directors meeting recently to discuss California's clean energy future, and give an update on the current practices to handle peak demand on hot days and prevent outages.
The "California Energy Future" panel on September 9 was moderated by Marybel Batjer, partner of California Strategies and former president of the California Public Utilities Commission, and featured:
• CalChamber Board member Maryam Brown, president of Southern California Gas Company;
• CalChamber Board member Patti Poppe, CEO of PG&E Corporation; and
• Steve Powell, president and CEO of Southern California Edison.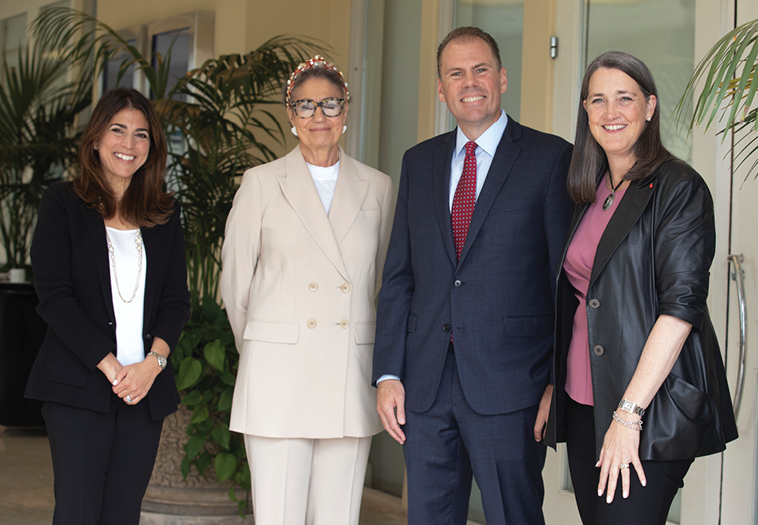 Efforts to Manage Peak Energy Demand During Heat Waves
California's historic heat wave last month saw the state's daily energy demand hit a record 52,000 megawatts (MW), Batjer said.
Fortunately, California has invested in energy storage technology, renewable energy and has removed bureaucracy to facilitate open communication among energy generators.
"What we have done in the last two years is quite extraordinary," Batjer said.
Powell agreed, recalling that in 2020, California was forced to curtail energy. If the state had the advancements in 2020 that it currently has, the energy curtailments would not have been necessary, he said.
During the extreme heat wave in early September, batteries provided approximately 3,000 MW of energy, and Tesla Powerwall customers pitched in as well — providing a glimpse of the role electric vehicles (EVs) may one day soon play in California's energy generation, Poppe said.
A strategy with immense impact was the dissemination of text alerts asking residents to lower their power usage. Residents heeded the request and demand on the power grid decreased by approximately 2,000 MW, helping to avert a blackout, Poppe said.
Brown pointed out that an important takeaway from this heat wave was the importance of the integration of renewable and traditional energy sources (such as natural gas). While the integration between gas and electricity is changing, the grid still relied on natural gas for power, drawing 65% of its energy from gas.
Mitigating Costs
Between decarbonization and wildfire mitigation, California has set very ambitious climate goals.
In order to meet its 2045 carbon neutrality goal, California will need more clean energy and clean fuel, Powell said. If done right, this development has the potential to lower customer energy costs by a third.
The problem, he said, is how to get there because there is a lot that needs to be done. Over the last four years, Southern California Edison system average rates have gone up by 40%. When the rates are looked at overall since 2001, rates in total have gone up by less than inflation.
Since about 2019, the investments made to wildfire mitigation and increased commodity costs for natural gas have led to the spike in rates. In the end, however, these investments must happen, especially given that energy usage will only increase in the future.
To figure out how to make these investments affordably, energy generators and the state will need to improve costs around technology, EVs and energy storage, Powell said. And critically, everyone has to participate in the active planning of this: state agencies have to get better at how they plan, utilities must participate, and customers must provide information in order to avoid drawn-out planning fights that delay projects.
"We have to know where we have to build our infrastructure," he said. "You can't just snap your fingers and have infrastructure show up…everyone has got to be sharing more information and finding ways where we can just say 'yes' and move forward. It's too late to twiddle our thumbs and do a few pilots."
Exciting Innovations on the Horizon
One of the most exciting innovations within reach is the bidirectional charging that electrical vehicles can provide, Poppe said. This technology would essentially become a personal power plant right where people are.
EVs could one day be used to power a household's energy needs for up to three days. The vehicles could be charged in the morning or overnight, when energy demand is low, and give that energy back to the household power grid during Flex Alerts.
While the role new electrification technology can play is exciting, not everything can be electrified. Due to its unique ability to be stored and deployed on demand, gas is the No. 1 energy source that is used in every sector of our economy: residential, transportation, commercial and industrial, Brown said.
Examples of these hard-to-electrify sectors that are critical to California's economy are:
• High heat manufacturing: California has the largest manufacturing sector in the country, with steel, glass, refining, and cement manufacturing relying on the high heat that gas provides;
• Heavy duty vehicle transportation; and
• Electric generation: As more renewable energy sources come on the grid, the more we will need to find alternative sources of energy to complement that renewable energy when the sun doesn't shine, and the wind doesn't blow. The grid will need batteries, but it also will need traditional electric generation to support demand in the evenings.
One innovation that can make a significant environmental impact, provide energy to hard-to-electrify sectors, and allow us to continue to have a thriving economy and middle-class jobs is green hydrogen technology, Brown said.
The Southern California Gas Company is leading the Angeles Link initiative, which utilizes renewable energy rich areas in the eastern parts of California to obtain hydrogen gas from water and bring it into the Los Angeles basin via a pipeline to fuel hard-to-electrify sectors.
This technology, Brown said, could displace up to 3 million gallons of diesel fuel per day and 1 billion gallons a year by replacing diesel powered heavy-duty trucks with hydrogen fuel cell trucks.
For Powell, the most exciting innovation on the horizon is energy storage. In addition to the role EVs and energy power walls can play, increasing battery energy storage will provide reliability and increase affordability for everyone.
Since the summer of 2020, California has added 3,000 MW of energy thanks to its battery storage infrastructure, and Powell estimates that by 2026 the state will have more than 10,000 MW of energy storage capability.
Energy costs have already come down significantly, Powell said, and if the state is able to take advantage of all its energy tools, the grid will only become more stable and energy more affordable.