This article is part of a series of profiles of CalChamber member companies that are contributing to the state's economic strength and ability to stay competitive in a global economy. Visit California Works to learn more about this series and read past and future profiles.

With California roots dating back to 1983, Prologis, Inc. is the global leader in logistics real estate, with a portfolio of approximately 1.0 billion square feet in 19 countries.
Prologis leases modern logistics facilities to 5,800 customers, including major brands, third-party logistics providers and small-to-mid-sized businesses based here in California.
Prologis facilities enable 2.5% of the world's GDP and the company optimizes its global asset portfolio to offer customers worldwide solutions to modernize their supply chains.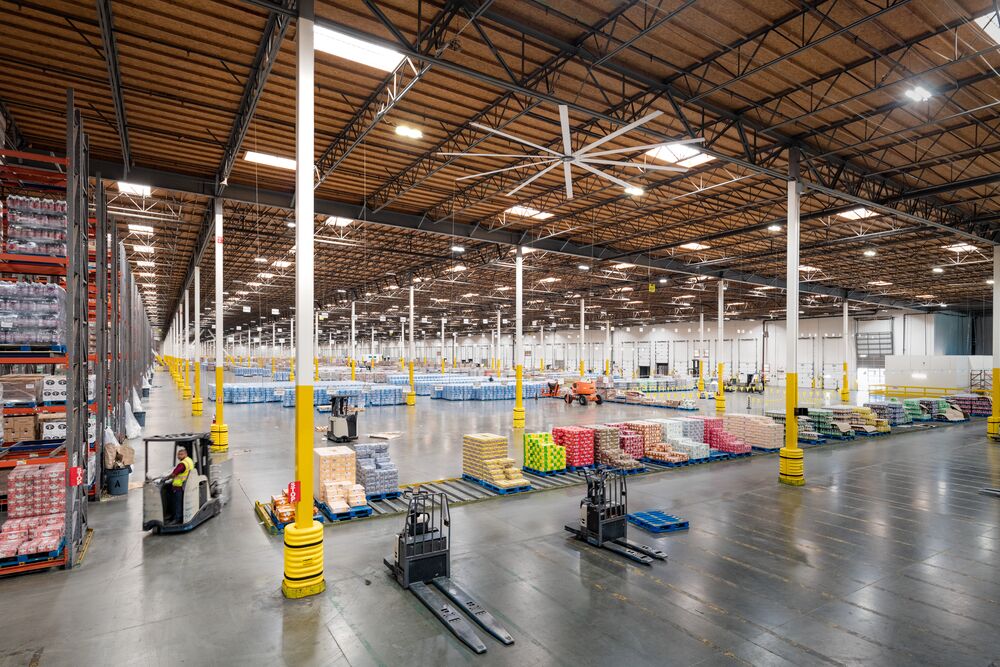 As part of the Biden administration's focus on addressing supply chain vulnerabilities and congestion, a new federal effort — the FLOW (Freight Logistics Optimization Works) initiative — is designed to increase the exchange of information between aspects of the goods movement supply chain. Launched in March 2022, many public and private organizations have been invited to help, including California's own Prologis.
With its global headquarters in San Francisco and its biggest market in Southern California, California continues to be at the heart of Prologis' business. The company owns and manages more than 500 warehouses and properties across Los Angeles County and the Bay Area alone, serving hundreds of local customers of all sizes to provide the facilities and services crucial to starting and maintaining a highly efficient supply chain, including operations, energy, workforce, transportation and digital resources. These facilities are critical to ensuring that California remains the gateway to commerce for the United States.
Supporting Consumers' E-Commerce Needs
Demographic trends, the rapid pace of technological change and COVID-19 have transformed how we live and our notion of what is possible, driving an evolution in retail and boosting logistics demand. Consumers appreciate what e-commerce offers: convenience and choice. The COVID-19 pandemic supercharged the growth of e-commerce, which extends across a wide range of retailer categories and product lines.
The e-commerce customer base is international and spans a wider range of organizational types. These businesses need high-quality warehouses and distribution centers closer to their customer base to meet today's consumer expectations for fast doorstep delivery.
Prologis works closely with its customers to deliver lasting ecosystem stability and establish resilient communities as the need for more warehousing grows to meet expanding economic activity and deliver the essential products people rely on, including food and medicine.
Building a Green Future
Sustainability has long been embedded in Prologis' business strategy and customer offering. The company has committed to achieving net zero emissions across its value chain by 2040. In its 2021–22 environmental, social and governance (ESG) report, Prologis reported a decrease in its scope 3 emissions by 38% from a 2016 baseline.
An industry leader in sustainability, Prologis became the first logistics real estate investment trust (REIT) to set science-based emission reduction targets and was among the first in its sector to publish a sustainability report.
It has appeared on Corporate Knights' Global 100 Most Sustainable Corporations in the World list 13 times as of this writing and was awarded the 2021 inaugural Terra Carta Seal by His Royal Highness The Prince of Wales, given to only 45 companies in the world.
Additionally, the U.S. Green Building Council (USGBC) honored Prologis this year with its Leadership Award for the company's exemplary commitment to green buildings.
Prologis supports the broader sustainability ecosystem; its ventures arm invests millions in early- and growth-stage companies focused on ESG-related solutions.
Helping Customers Reach Sustainability Goals
With some of the world's largest brands as its customers, Prologis takes a collaborative approach to understanding its environmental goals. The company uses its scale and develops tailored solutions that lower energy costs and ensure access to clean, renewable energy sources — driving its customers' sustainability operations forward.
The company offers a portfolio of services and solutions that go beyond the four walls of a warehouse. Prologis' Essentials Platform offers critical energy solutions, including smart lighting, smart metering and energy storage.
It also includes the SolarSmart program, where solar arrays are installed on its facilities with no out-of-pocket cost to customers. Prologis has the third-largest commercial rooftop solar program in the country and in June announced a goal to achieve 1 gigawatt (GW) of solar generation capacity (supported by storage) by 2025.
Currently, 42% of Prologis' California portfolio includes LED lighting energy installations and 194 buildings are equipped with solar arrays.
The company also is investing in a cutting-edge electric vehicle (EV) solution to help customers modernize and electrify their fleets. Prologis' approach helps make the shift to EVs seamless and scalable, and the benefits of this change will be groundbreaking — customers can reduce emissions by up to 96%.
Making a Positive IMPACT in Its Communities
Wherever Prologis does business, it partners with the local community to help strengthen the economy and culture. This happens in a variety of ways, from job training to community volunteering and offering space to local nonprofits.
For example, every year in May, Prologis employees worldwide step away from their desks and roll up their sleeves for IMPACT Day, the company's global day of service. Named for the company's values of Integrity, Mentorship, Passion, Accountability, Courage and Teamwork, IMPACT Day brings together employees to do their part for the communities where they live and work.
This year, Prologis employees supported 76 projects in 18 countries. This included 19 projects supporting Habitat for Humanity to build and improve homes in partnership with families in need of affordable housing. Specifically, its team members in San Francisco supported Bay Area Rescue Mission, Bridgeview Gardens and Project Glimmer.
Prologis is very proud of its Community Workforce Initiative (CWI), a free program that helps revitalize career pathways by teaching the fundamentals of e-commerce, supply chain and inventory management, and other skills required for careers in logistics. Launched in 2018, CWI has trained 13,000 individuals with the goal of training 25,000 by 2025.
In California, the company has invested more than $2 million over the last three years to scale programs in Los Angeles, San Francisco, Oakland, Long Beach and Tracy. Collectively, these programs have already helped more than 1,000 people find jobs and internships in the logistics industry.
Prologis' Northern California training program has worked with a consortium of regional education, workforce and economic development partners to build a skilled and ready workforce pipeline. And, through its partnership with Southern California nonprofit organization EXP, Prologis helped launch the "EXP Internship Program: Powered by Prologis," which has placed more than 350 high school students from communities around the ports of Los Angeles and Long Beach in local trade internships.
Prologis' global Space for Good program provides temporary rent-free warehouse space to address disaster relief efforts and short-term logistical needs for charitable organizations.
Specific to COVID-19, Prologis has provided 1.6 million square feet of space, amounting to $9.3 million of in-kind rent, for organizations such as the San Francisco-Marin Food Bank, Second Harvest Food Bank and the California Department of General Services.
Continuing to Break New Ground
Prologis works hard to find ways to support the pioneers making a difference in communities and industry through its Groundbreakers platform. Groundbreakers, which comprises a digital magazine and annual event series, highlights the trends and trendsetters shaping the future of the global flow of goods. It features people, among them U.S. Secretary of Transportation Pete Buttigieg, who are making the future of the modern supply chain and logistics possible.
Prologis is proud to call California home and welcomes colleagues from around the world when they visit. Prologis takes its role as a corporate citizen seriously and, every day, works to make a positive impact, not just in California, but in its communities around the world.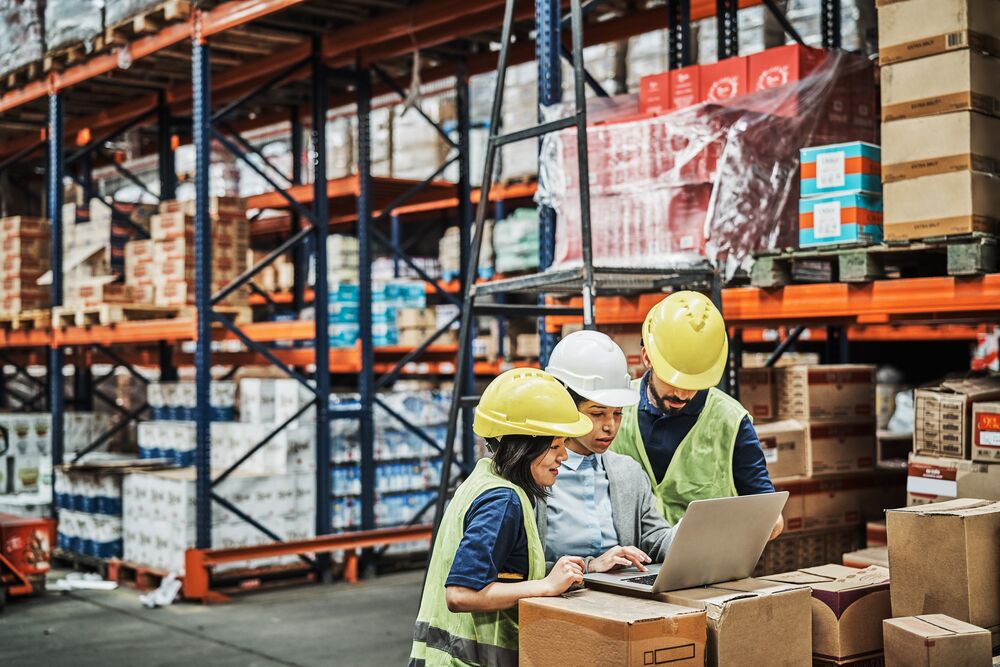 Co-Founder, CEO and Chairman:
Hamid R. Moghadam
Customers: 5,800 in 19 countries
Employee count:
850,000 under Prologis' roofs
Assets under management: $180 billion
Company headquarters:
Pier 1, Bay 1, San Francisco, CA
Company Business Segments:
• Logistics real estate
• Warehouse leasing/management
• Property investment/development
• Helping customers reach sustainability goals in energy, transportation and more