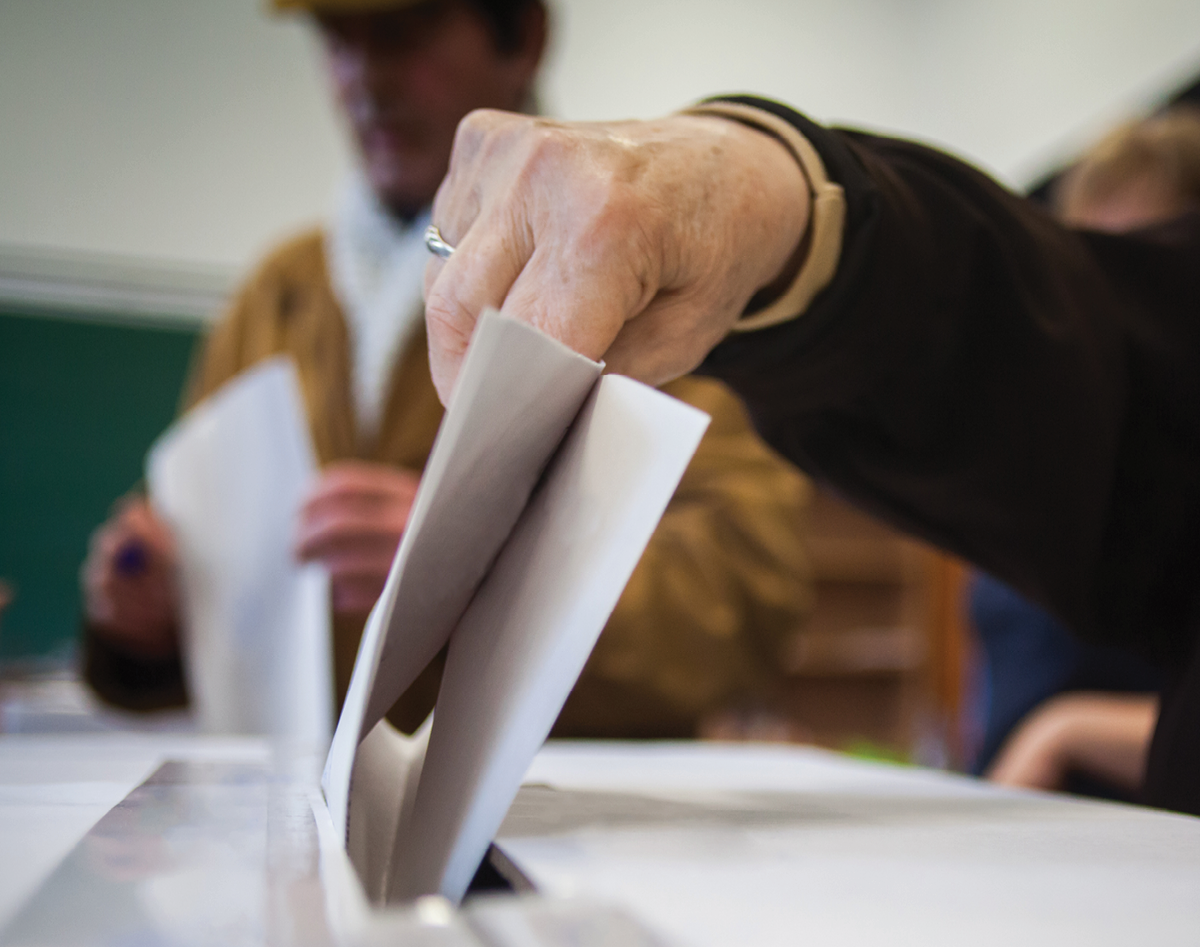 Tuesday's California Primary Election results are still a work in progress. There are more than a million ballots left to count plus 30 days in which to certify the results, leaving a question mark about who the final candidates will be in several statewide and legislative contests.
However, with that understanding, there are trends that we find encouraging for California Chamber of Commerce members.
Marquee Races
Here are a some of the marquee races where CalChamber-backed candidates performed well:
• Assembly District 80 Special Election. This was a runoff special election between two Democrats, Georgette Gomez and David Alvarez, both former members of the San Diego City Council. In the March Primary, Gomez was the top vote getter over Alvarez by 1,300 votes and a third candidate, Republican Lincoln Pickard. With no Republican in the field for the runoff, the results flipped, and Alvarez leads Gomez by 12.2 points and has been declared the winner. JobsPAC and ChamberPAC heavily supported Alvarez in both the primary and the runoff election.
• Senate District 8. As predicted, Sacramento City Councilmember Angelique Ashby will square off in the fall against fellow Democrat, former Insurance Commissioner Dave Jones. At present, Jones leads the three-candidate field with 45.8% to Ashby's 42.1%. The race will attract heavy spending in the fall with business groups, including CalChamber, firmly behind Ashby.
• Senate District 10. Another Democratic intraparty tussle between Fremont Mayor Lily Mei and Hayward City Councilmember Aisha Wahab. Mei leads the field with 35.4% of the vote and Wahab is a distant second at 25.3%. CalChamber and our business community allies heavily backed Mei in the primary with Wahab receiving support from public employee unions and other progressive groups. This will be an expensive November contest between the two Democrats.
• Senate District 4. This is a TBD where, in what should be a safe GOP seat, Republicans may find themselves boxed out because they fielded six candidates against just two Democrats. The warning signs became apparent 10 days to a week before the election and CalChamber and JobsPAC engaged in a last-minute digital/cable buy to boost former Congressman George Radanovich, who presently faces a 3,600-vote deficit behind the second place Democrat. What is unclear is how many votes remain to be counted in this district that comprises 13 counties. We are watching this one closely.
Assembly Races
Other Assembly races of note:
• Assembly District 10. Elk Grove City Councilmember Stephanie Nguyen is in the top spot over fellow Democrat Eric Guerra, a member of the Sacramento City Council. CalChamber was part of a business coalition backing Nguyen.
• Assembly District 21. Democrat Diane Papan, a San Mateo Councilmember, finished first and appears to be in a runoff with Republican Mark Gilham in this safe Democratic seat. JobsPAC was helpful in shaping this field.
• Assembly District 39. Democratic Palmdale City Councilmember Juan Carrillo was the vote leader among the three Democrats on the ballot and will be in the runoff against a Republican. ChamberPAC supported Carrillo, who is favored to win this safe Democratic seat.
• Assembly District 60. Democrat Corey Jackson is leading this field and will face a GOP challenger in what appears to be a safe Democratic seat. JobsPAC and other business groups supported Jasmin Rubio, a San Jacinto School Board member who finished out of the running.
• Assembly District 68. Democrat Anaheim City Councilmember Avelino Valencia leads this field and will run against a Republican, nearly ensuring his victory in November. CalChamber and other business groups heavily backed Valencia.
• Assembly District 69. Democrat Josh Lowenthal received 44% over Long Beach City Councilman Al Austin 26% and they will face each other in November. CalChamber and other business groups heavily backed Lowenthal, who is a small business owner.
Statewide Results
• Controller. Less satisfying is the outcome in the race for State Controller. The single GOP candidate, Lanhee Chen, leads the pack with 37.1% of the vote. Democrat Senator Steve Glazer was heavily backed by CalChamber and JobsPAC, but looks to have finished behind Malia Cohen, endorsed by the California Democratic Party and several labor groups, and Yvonne Yiu, who spent $6 million in personal funds on a statewide TV buy.