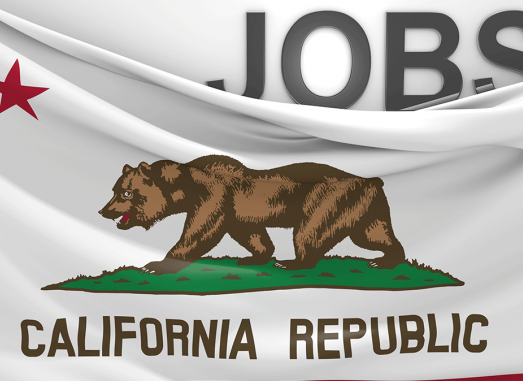 Economic growth and job creation are essential to California's success. Every year, the California Chamber of Commerce identifies the legislation that will hinder job creation, tagging those bills as "job killers."
Encina Advisors, an economics firm, analyzed several of this years' job killer bills to determine just how many jobs would be lost statewide because of those bills:
• AB 2932 (Low; D-Campbell): This bill would have required employers with 500 or more employees to pay workers overtime after just 32 hours of work and would have required the workers' overall compensation to not change, thereby increasing the hourly rate of pay. It would have placed business in a vise between trying to find workers to cover operations after the fourth day during the "Great Resignation" and sustaining a significant, across-the-board pay increase. The bill was not set for hearing and will not be moving forward.
Estimated Job Loss: Between 340,600–1.02 million jobs
• AB 2182 (Wicks; D-Oakland): AB 2182 significantly expands the Fair Employment and Housing Act (FEHA) by creating a new protected class, those with "family responsibilities." This includes anyone with a child under 18 or who cares for someone else (which is not limited to family members). It would require private and public employers to accommodate any unforeseen care obligation, regardless of the fact that leaves already exist for those exact situations. The economic analysis looked at the number of jobs that would be lost based on the spike in absenteeism and lost productivity. Notably, it did not include the effects of increased costs in litigation under FEHA. AB 2182 was placed on the Assembly Appropriations Committee Suspense File on May 11 pending a review of its fiscal impacts to the state.
Estimated Job Loss: Approximately 15,900 jobs
• SB 1162 (Limón; D-Goleta): While this bill has multiple parts that will lead to increased litigation and increased administrative costs, the economic analysis focused on Section 1 of the bill. That section undermines SB 973 (Jackson; D-Santa Barbara) from 2020 by publicly releasing the pay data reports SB 973 had committed to keeping in the purview of the Department of Fair Employment and Housing, exposing businesses to litigation. Indeed, several years ago, a plaintiff's attorney said he would use similar data to "hammer companies" with lawsuits. By encouraging litigation, SB 1162 would require companies to divert revenue from operations to litigation costs. It is also important to note that SB 1162 will spur future troublesome legislation, like SB 1458, that would use this data to further increase costs on businesses, which is not captured in this job loss estimate. SB 1162 is set to be considered by the Senate Appropriations Committee on May 16.
Estimated Job Loss: Approximately 2,100 jobs
• SB 1044 (Durazo; D-Los Angeles): This bill would allow any worker to subjectively decide not to come to work or to leave work during a state of emergency or emergency condition. There are no exceptions for those workers who are essential in providing emergency services, like healthcare workers, or who aid emergency workers like utilities, communications, or those who provide essential public services. Similar to AB 2182, this would result in significant costs due to this absenteeism. SB 1044 is on the Senate Appropriations Suspense File pending a review of its fiscal impacts to the state.
Estimated Job Loss: Approximately 20,200 jobs