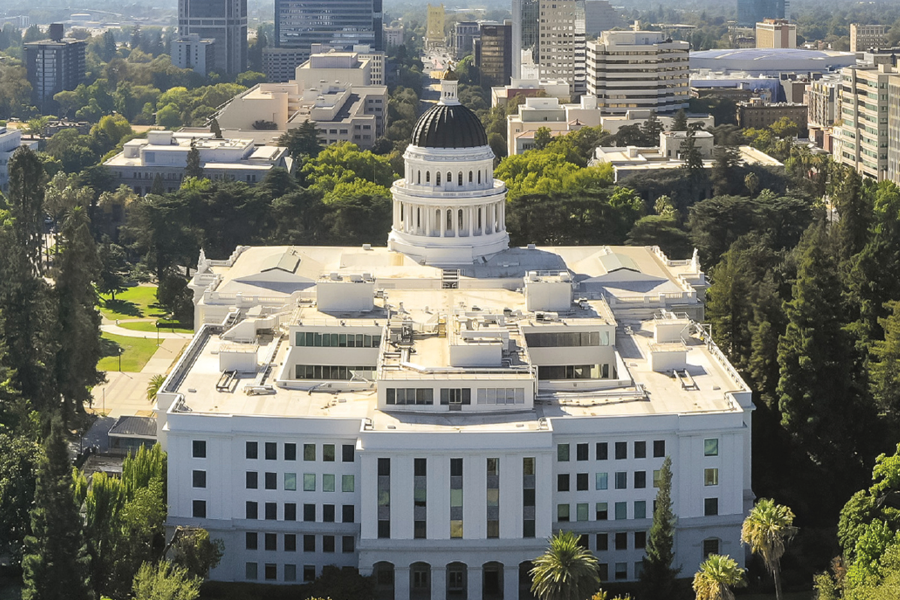 The California Chamber of Commerce Capitol Summit returns as an in-person event in Sacramento on June 1 with an information-packed agenda, including a look at election year politics and top policy issues.
Straight Talk
CalChamber President and CEO Jennifer Barrera will open the program with a straight talk drawing on her years overseeing the development and implementation of CalChamber policy and strategy.
Barrera is known for her success rate with the CalChamber's annual list of job killer legislation, efforts to reform the Private Attorneys General Act (PAGA) and leadership working with employers on critical issues, including most recently those arising from the COVID-19 pandemic.
Elections
Next will come two sessions focused on elections:
• Election Year Voter Attitudes, presented by pollster Adam Rosenblatt, Core Decision Analytics.
• Primary Preview: Pundits Talk June/November Elections. CalChamber Executive Vice President, Public Affairs Martin R. Wilson will moderate the discussion by longtime consultants Andrew Acosta, Acosta Consulting; Rob Stutzman, Stutzman Public Affairs; and Christy Wilson, Wilson Public Affairs.
Policy Issues
Delving into the hottest policy issues will be CalChamber Executive Vice President and Chief of Staff for Policy Ben Golombek; Policy Advocate Ashley Hoffman, who specializes in labor and employment and workers' compensation issues; and Senior Policy Advocate Adam Regele, who specializes in environmental policy, housing and land use, and product regulation issues.
Moderating the discussion will be former Assemblymember Autumn Burke, now principal at Axiom Advisors.
Other Events
After the Summit, attendees have the option to stop by the CalChamber International Forum (a separate RSVP is required).
The afternoon forum will focus on trade issues for the California trade/business community, including the consular corps. Featured speakers will include California Lieutenant Governor Eleni Kounalakis, and members of the international team at the Governor's Office of Business and Economic Development (GO-Biz).
Scheduled for the evening of June 1 is the Sacramento Host Reception. This event is co-sponsored by the CalChamber and the Sacramento Host Committee to provide networking opportunities for business leaders from industries throughout the state.
The reception also gives attendees the opportunity to discuss key issues facing the state with other business leaders and elected officials. The evening event is a prelude to the 96th Annual Host Breakfast the next morning, June 2.
Featured speakers at the breakfast traditionally have been the Governor of California and the chair of the CalChamber Board of Directors.
Registration
The fee to register for the Capitol Summit is $100 per person. Once registered, registrants have the option to RSVP for the International Forum, the Host Reception, and Host Breakfast at no additional cost. The deadline to register is Friday, May 20 or until sold out. Space is limited.
For more information or to register, visit this link.