The following answers to questions posed by the California Chamber of Commerce are from Daniel Andrich, general manager of the American Chamber of Commerce in Germany.
AmCham Germany
Please tell us a bit about the American Chamber of Commerce in Germany, services you provide and activities.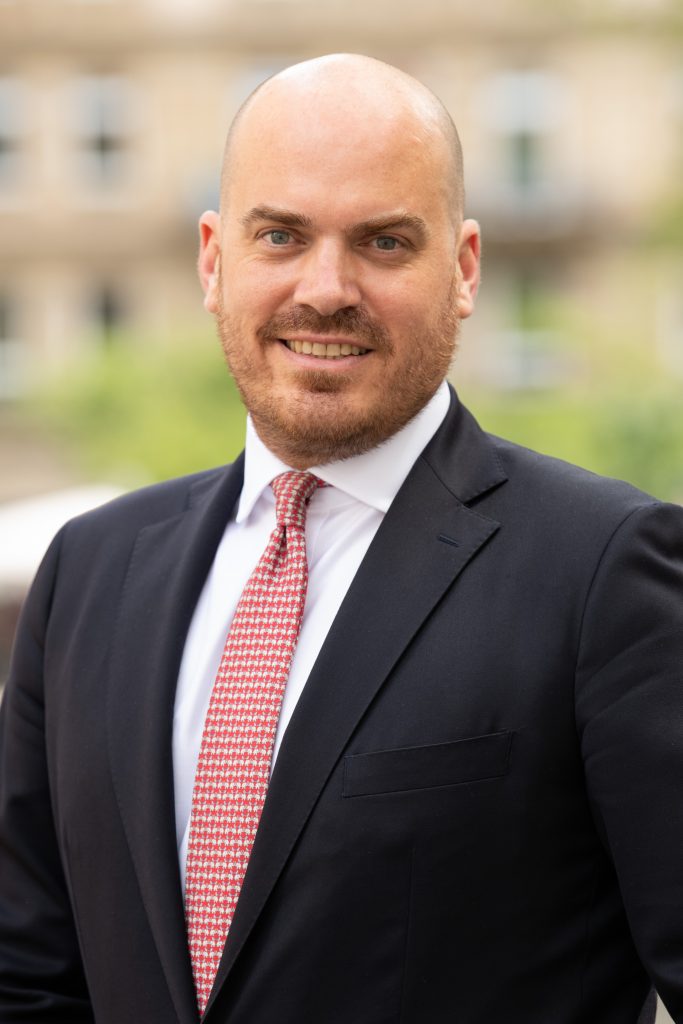 The American Chamber of Commerce in Germany (AmCham Germany) was established in 1903 and is one of the largest bilateral trade organizations in Europe. Our members strive to enhance global economic and trade relations built on the strong foundation of the American and German partnership.
My team and I actively support our members' interests through our global network in business, politics and AmChams worldwide. We enable cross-cultural understanding, cooperation and new investment through our commitment to transparent dialogue, unrestricted trade and a competitive and open business climate.
At AmCham Germany, we support unrestricted trade and investment between the United States, European Union and Germany. The chamber represents the business interests of American companies located in Germany and the U.S. also acts on behalf of its German members, many of whom maintain significant holdings in the U.S.
We offer our members a broad range of activities and services. One project I'd like to highlight here is our event series, "Transatlantic Talks." We launched this event series at the beginning of 2021 when Joe Biden became the new president of the U.S. With this series, we brought together representatives from American and German companies, experts in transatlantic trade and political decision makers to discuss how we can all revitalize the transatlantic partnership.
AmCham Germany also has 11 regional chapters throughout Germany. There, our members organize events with our help and support each other with their business issues. In Berlin, we work together with our policy committees. In these six committees, we discuss relevant political topics, write position papers and plan our political communication. All these projects and activities can be found on our communication channels such as our recently relaunched website (https://www.amcham.de/), newsletters and social media channels.
Germany-California Relations
Please describe your thoughts on the unique relationship between Germany and California.
The relationship between Germany and California is indeed very unique. As California's seventh largest export destination, Germany imported $6.47 billion in goods. Top exports included computer/electronic products, chemicals, waste and scrap, and agricultural products. Imports from Germany into California totaled $9.58 billion in 2020. Transportation equipment made up almost 40% of the total.
So the numbers clearly show how strong the partnership between Germany and California is. In our work, we also observed how crucial the relationship on state levels is. When talking about the status of the transatlantic partnership, the discussion often evolves around the relations between Berlin and Washington D.C. But the partnership on the state level has been very stable during the last decades and both sides still invest a lot in each other.
When it comes to California, I also think that we can learn a lot from each other in terms of best practice exchange. California hosts the most successful companies of the world. You can really feel the entrepreneurial spirit there. The spirit of innovation and the mindset of just trying new things also inspires the startup culture here in Berlin.
COVID-19 Impact
As countries slowly start to recover from the pandemic, what is the economic impact of COVID-19 on businesses in Germany?
Of course, the pandemic has been extremely challenging for German companies and the economy as a whole during the last two years. Our members value the federal support such as short-time work allowance and also financial support. But the situation is still difficult.
As a transatlantic organization, we always call for more international cooperation to deal with the impacts of the pandemic. COVID-19 still has us firmly in its grip and is also affecting all of our activities and interactions. But it also became visible during the last months that the transatlantic economic ties are on a stable footing and have been able to counter the turbulent years with robust and trusting relations. But transatlantic cooperation is key here and we clearly see a window of opportunity with the new German government.
Our call for action: Germany must take the leadership role within Europe to define fields of cooperation in transatlantic relations.