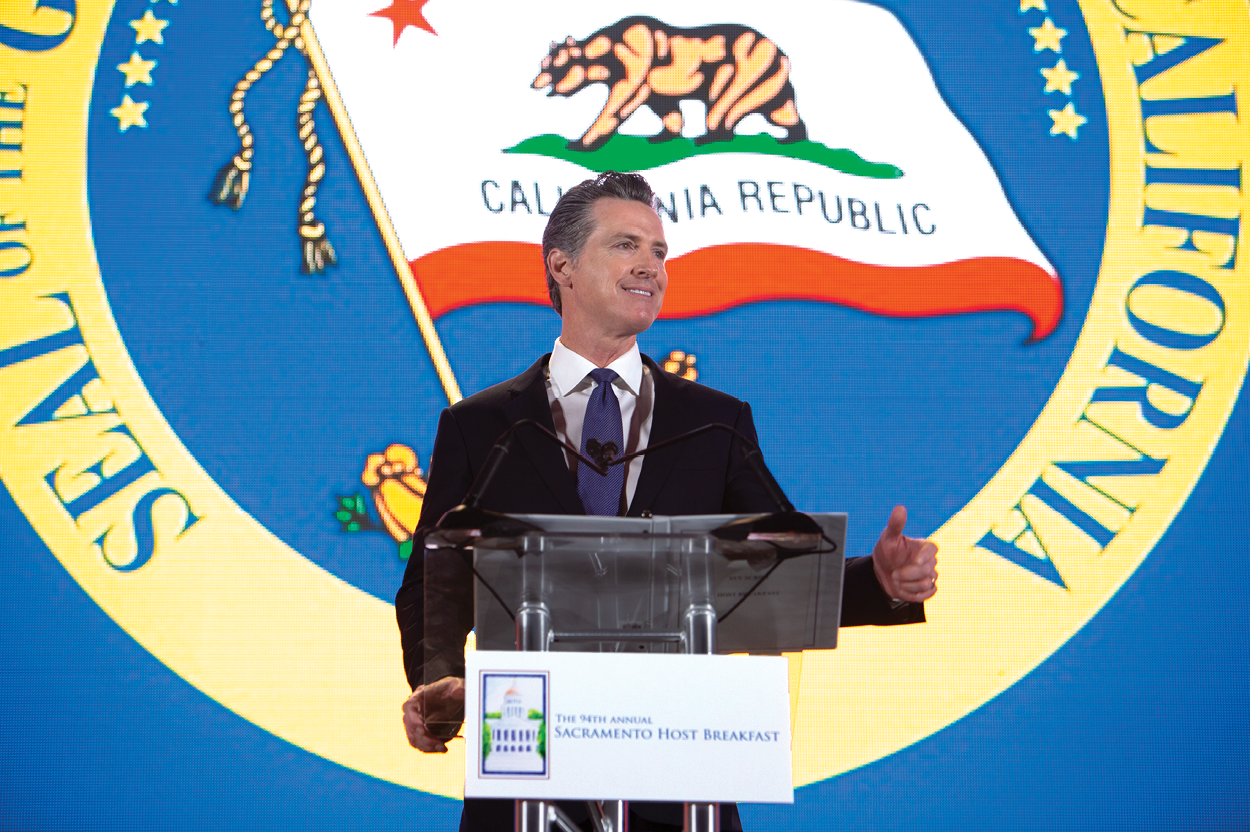 California voters said "no" to recalling Governor Gavin Newsom in this week's historic election.
Shortly after the polls closed on Tuesday, September 14, major news outlets, including CNN, CBS, ABC and the Associated Press, called the race for the Governor.
As of Thursday morning, with all precincts partially reporting, the Secretary of State website showed 63.8% of voters statewide saying "no" to the recall and 36.2% saying "yes."
Appearing before reporters at the Democratic headquarters in Sacramento minutes after news outlets declared him the winner, Governor Newsom said, "No is not the only thing that was expressed tonight."
He continued, "I want to focus on what we said yes to as a state. We said yes to science. We said yes to vaccines. We said yes to ending this pandemic. We said yes to people's right to vote without fear of fake, fraud or voter suppression…
"We said yes to all those things we hold dear as Californians, and I would argue, as Americans. Economic justice, social justice, racial justice, environmental justice are values where California has made so much progress. All of those things were on the ballot this evening.
"I'm humbled and grateful to the millions and millions of Californians that exercised their fundamental right to vote and express themselves so overwhelmingly by rejecting the division, by rejecting the cynicism, by rejecting so much of the negativity that's defined our politics in this country over the course of so many years."
Citing his experience as a father, he said adults have "a responsibility to disregard this false separateness. We have so much more in common as a state and a nation than we give ourselves credit for."
For the latest election results and the relative standings of the recall replacement candidates for Governor, visit the website of the Secretary of State at www.sos.ca.gov.