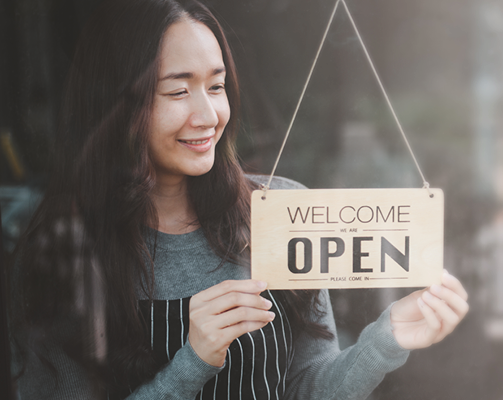 This week, Governor Gavin Newsom staged a series of events to highlight the end of the stay-at-home order he issued last March and the state's move beyond its tiered framework to prevent the spread of COVID-19.
The reopening changes include eliminating physical distancing requirements, capacity restrictions at most places, and masks for vaccinated Californians.
The state's continued push to encourage more Californians to get vaccinated was highlighted with the June 15 drawing of vaccinated winners to receive $1.5 million cash prizes each at Universal Studios Hollywood, as well as the June 16 giveaway of free tickets donated by Six Flags Entertainment Corporation to Californians who receive at least a first dose of the COVID-19 vaccine.
A June 16 event at a Bakersfield fitness center with First Partner Jennifer Siebel Newsom focused on physical and mental wellness as a way for individuals to come out of the trauma caused by COVID-19. The First Partner will lead a new advisory council focused on developing a state strategy to encourage physical and mental fitness.
In response to a question at the fitness center event, the Governor said he would use an executive order to help clear up questions about enforcement timing, vaccine documentation, N95 masks and other concerns with the pending Cal/OSHA emergency temporary COVID-19 standard (see story). He added that there would be continuing dialogue on topics of concern.
Mask Guidance
Also this week, the California Department of Public Health (CDPH) issued mask guidance that includes the following as of June 15:
• Fully vaccinated persons aren't required to wear face coverings except when masks are required for everyone, regardless of vaccination status.
• Unvaccinated persons must wear face coverings at indoor public settings and businesses.
• Regardless of vaccination status, face coverings must be worn while taking public transportation (including airplanes, ships, ferries, trains, subways, buses, taxis, ride-shares and transportation hubs); at schools, child care and other youth settings; health care/long-term care facilities; correctional/detention facilities; and emergency/homeless shelters and cooling centers.
Choices
In its guidance for businesses, venue operators or event hosts, the CDPH suggests three choices when masks are required only for unvaccinated individuals:
• Provide information to all patrons, guests and attendees about vaccination requirements and allow vaccinated individuals to self-attest that they are in compliance before entry.
• Implement vaccine verification to determine whether individuals are required to wear a mask.
• Require all patrons to wear masks.
The CDPH states that no person can be prevented from wearing a mask as a condition of participating in an activity or entry into a business.
COVID-19 Statistics
As of June 16, the state's COVID-19 dashboard showed more than 40 million vaccines have been administered. California's COVID-19 test positivity rate has remained below 1% for weeks and continues to be among the lowest in the nation. The CDPH showed a positivity rate (seven-day average) of 0.9% on June 16 while the Johns Hopkins Coronavirus Resource Center showed California's positivity rate at 0.6%.