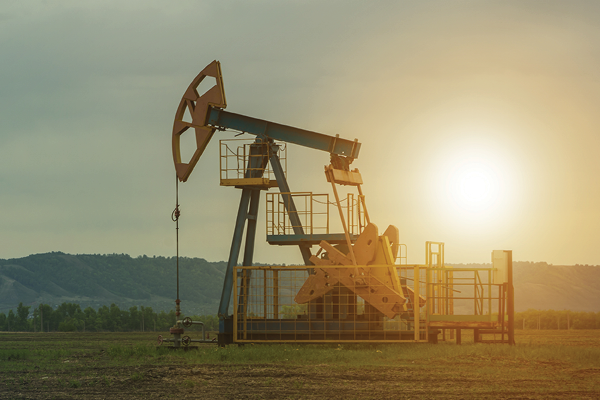 Last week, Governor Gavin Newsom issued a press release announcing he was directing state agencies to phase out new permits for hydraulic fracturing in California by 2024.
He also asked the California Air Resources Board to analyze ways to phase out oil extraction across the state by no later than 2045.
CalChamber Statement
In a statement released after the Governor's announcement, CalChamber President and CEO Allan Zaremberg said the press release "reflects the fact that fossil fuels will continue to play a crucial role in our economy for the foreseeable future."
Oil production in California, Zaremberg commented, "reduces our reliance on foreign fuel imports and provides good paying middle-class jobs in the Central Valley."
Moreover, oil production in California is highly regulated and more environmentally friendly than the sources from which the state will have to import energy if in-state production is eliminated.
"Thus, the Central Valley will unnecessarily suffer a loss of good paying middle-class jobs for no additional environmental benefit," Zaremberg said.
The California Geologic Energy Management Division (CalGEM), part of the California Department of Conservation, is the state agency that oversees the oil, natural gas and geothermal industries. As noted in the Governor's press release, the CalGEM process for reviewing hydraulic fracturing (fracking) permits is the most stringent in the country and includes input from experts at the Lawrence Livermore National Laboratory.
Also worth noting is that a ban on in-state oil and gas production, the CalChamber job killer SB 467 (Wiener; D-San Francisco), was rejected in its first committee hearing earlier this month.
California Economy
In-state oil and gas production is a significant component of the California economy. The oil and gas industry supports 50,000 jobs, providing 31,000 jobs in the San Joaquin Valley.
Those energy worker jobs include drillers, welders, geologists, engineers, pipeline technicians, electricians, truck drivers, environmental advisers and laborers.
The oil and gas sector provides well-paid jobs for skilled workers in both unionized and nonunion positions. The average annual pay of $121,000 is well above most other industry employment in the region, and oil and gas companies provide one of the best career pipelines in the region for an ethnically diverse workforce.
Foreign Oil Sources
Foreign sources have been making up an increasing portion of oil supplied to California refineries, the California Energy Commission reports, especially as the supply from Alaska, the major domestic source, has flattened.
Although countries in the Middle East make up the biggest portion of foreign crude oil imports to California, nations in South America also are a significant source.
More Information
More information on the central role of the oil and gas industry to the California economy is available at www.energyindependenceca.com.