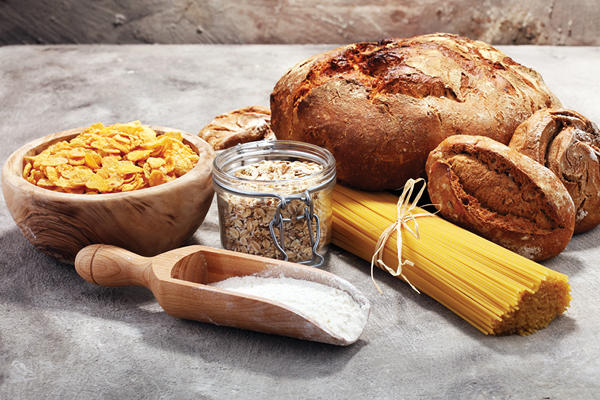 California businesses scored a landmark victory last week when Chief District Judge Kimberly Mueller of the Eastern District of California granted the California Chamber of Commerce motion for a preliminary injunction barring the California Attorney General and anyone else from filing new lawsuits against businesses to enforce the Proposition 65 warning requirement for cancer as applied to acrylamide in food and beverage products.
The ruling provides immediate and much welcomed relief to California businesses being bombarded with Proposition 65 enforcement actions regarding food and beverage products containing acrylamide.P
"We are on the side of common sense," said CalChamber President and CEO Allan Zaremberg. "This lawsuit is about reducing unnecessary fear for consumers and litigation threats for businesses," he added.
Acrylamide
The California Office of Environmental Health Hazard Assessment (OEHHA) added acrylamide to the Proposition 65 list of carcinogens in 1990, but acrylamide was not detected in foods until 2002.
Acrylamide is not intentionally added to food products but instead is formed naturally as a result of cooking or heating certain foods, such as coffee, roasted nuts, and breads, to name a few.
The pervasive nature of acrylamide in everyday food and beverage products has made it an obvious target for Proposition 65 private enforcers, who have already collected millions of dollars in attorney fees and costs against businesses.
CalChamber Lawsuit
In October 2019, CalChamber filed its First Amendment lawsuit against the California Attorney General in federal district court challenging as unconstitutional the Proposition 65 warning requirement for cancer as applied to acrylamide in food and beverage products.
The CalChamber filed an amended complaint on March 16, 2020 seeking a preliminary injunction prohibiting the Attorney General and private enforcers of Proposition 65 from filing or prosecuting new lawsuits to enforce the warning requirement for cancer as applied to acrylamide in food and beverage products.
The CalChamber argued that under the U.S. Supreme Court's decision in Zauderer v. Office of Disciplinary Counsel, 471 U.S. 626 (1985), the State cannot compel commercial entities to disclose information about their products that is not "purely factual and uncontroversial."
CalChamber's epidemiologist and a toxicologist, as well as a key state scientist, provided expert testimony showing California does not know that acrylamide causes cancer in humans.
District Court Ruling
Siding with CalChamber, the Chief District Judge rejected the Attorney General's arguments and held that the State had not carried its burden of showing that Proposition 65 warnings for acrylamide in food are purely factual and uncontroversial.
The Court reasoned that "dozens of epidemiological studies have failed to tie human cancer to a diet of food containing acrylamide," and the Proposition 65 "safe harbor warning is controversial because it elevates one side of a legitimately unresolved scientific debate about whether eating foods and drinks containing acrylamide increases the risk of cancer."
The Court further recognized that CalChamber members would suffer irreparable harm if new Proposition 65 enforcement actions could be filed while the lawsuit was pending and thus granted CalChamber's request for a preliminary injunction.
The favorable ruling provides substantial relief to CalChamber members and businesses by blocking all future Proposition 65 litigation pertaining to acrylamide in food and beverage products. The case may also have major implications for other listed chemicals with similar dubious science. Stay tuned.
For more information pertaining to CalChamber's lawsuit, please contact Erika Frank, Executive Vice President and General Counsel, or Adam Regele, Senior Policy Advocate.