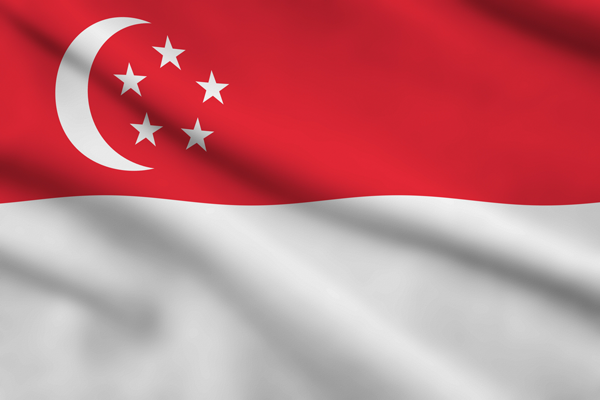 The following responses to questions posed by the California Chamber of Commerce are from Consul General William Chik, Consulate General of the Republic of Singapore in San Francisco.
Singapore-California Relations
Please describe your thoughts on the unique relationship between Singapore and California.
Singapore and California have extensive linkages and synergy in many fields, ranging from technology, education, international trade, climate change and food. Because of their strategic locations, both are gateway hubs for trade, commerce, finance, innovation, technology, tourism, culture, education and tourism links for their respective regions. California is also a gateway to the U.S. West Coast for Singapore and our Southeast Asian neighbors. This was evident even during the ongoing COVID-19 pandemic.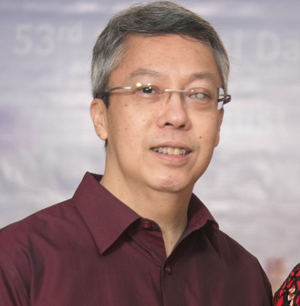 As a newly arrived Consul General, I am happy to see the continuing strong trade and business links between Singapore and California. Singapore is among California's largest export destinations for goods: sixth largest in Asia and the largest in Southeast Asia or Association of Southeast Asian Nations (ASEAN). California remains a top investment destination for our companies worldwide, with more than 70 major Singapore companies having a permanent presence in the Golden State in sectors like consumer, technology, logistics and real estate.
California and Singapore have wide-ranging links in the technology sector. California is home to a large Singapore community, including students and professionals in the tech industry. Silicon Valley, a unique ecosystem for tech innovations, continue to attract Singapore technology startups like Venture Corporation, which has a manufacturing plant in the Bay Area.
At the same time, many major Californian tech companies have made significant investments in Singapore, including Micron, HP Inc, HP Enterprise, Seagate, Qualcomm, Apple, Alphabet, Genentech and Chevron. Californian and Singaporean students, scientists and academics frequently interact through research collaborations, student exchanges and joint projects on the academic and industry fronts.
Singapore is also a natural economic partner of California in Southeast Asia and beyond, providing a springboard to the larger ASEAN economic community. A region of over 650 million people with a combined gross domestic product (GDP) of over US$2 trillion which is predicted to rise fourfold to US$10 trillion by 2030, Southeast Asia presents enormous opportunities for California.
The recent signing of the Regional Comprehensive Economic Partnership (RCEP) Agreement, the world's largest trade pact, will be a major boost to the region's recovery from the pandemic. For Singapore, multilateral pacts like RCEP will play a vital role to reinvigorate cooperation in areas like connectivity, smart city development and digital economy, which will in turn open opportunities for California.
There is also synergy in the area of climate change. As a city-state with limited access to alternative sources of energy, Singapore recognized the urgency of achieving climate resiliency. We are therefore interested in California's bold and forward-looking measures in the area of climate change which continue to pose the greatest challenge to sustainable development.
As avid foodies, enterprising Singaporeans have opened F&B retail outlets across California, including the iconic Killiney Kopitiam Café in Palo Alto. Like California, Singapore has a vibrant food culture with a melting pot and fusion of different cuisines from the ASEAN region and beyond. Singapore's "hawker" food culture or communal street dining was recently added to the United Nations Educational, Scientific and Cultural Organization (UNESCO) cultural heritage list.
It is natural that California and Singapore should collaborate in food innovations to bring together food companies and investors from across our regions to explore the latest trends and build partnerships for sustainable food systems. There is scope for more California-based food companies to use Singapore to launch their businesses into ASEAN and beyond.
COVID-19 Impact
As countries all over the world feel the pandemic, what is the economic impact of COVID-19 on Singapore?
The economic impact of COVID-19 has been significant. Like many countries, industries that rely on travel and hospitality have been adversely impacted. Consumer-facing sectors such as retail and food services have also been affected by the cutback in domestic consumption amidst progressively stricter safe distancing measures. The Singapore Ministry of Trade and Industry announced on November 23, 2020 that Singapore's GDP for 2020 is expected to contract by 6.5% to 6%.
Beyond just the direct impact on Singapore, we have also been deeply impacted by the slowdown of the regional and global economy as countries have focused on dealing with the pandemic. We hope that 2021 will offer us an opportunity to work with the United States and other partners to begin the process of economic recovery and reinforce the presence of U.S. businesses in ASEAN.
Focus on Economic Recovery
What are the challenges and opportunities facing Singapore?
Our key priority has been to preserve jobs and capabilities by helping our businesses restart and recover safely, staying open and connected to the world, while creating job opportunities and helping our workers capitalize on them.
The Singapore government spent close to S$100 billion (approximately US$75.37 billion) to support businesses and workers during this difficult period, including cash incentives for businesses to adopt e-payment methods and advanced digital solutions to reinvigorate the economy. These measures have started to reap results, with more than 33,000 local job seekers placed in positions so far.
The COVID-19 pandemic has also served as a catalyst to accelerate Singapore's digital transformation and productivity growth. From January to September 2020, enterprises embarked on more than 20,000 projects to improve productivity and build capabilities.
On a multilateral level, Singapore has worked with like-minded countries to keep our global supply chains open to facilitate the movement of essential goods and services across borders without undermining public health efforts. We continue to support multilateral efforts to build the rules and standards for global trade.
As the pandemic situation in Singapore has now improved, Singapore will focus on resuming our economic activities and reconnect with the world to preserve our status as an international air hub. We have remained open to the world throughout this pandemic and did not impose export restrictions to boost confidence in Singapore's efforts to keep supply chains moving.
In terms of new opportunities, Singapore is ready to be a distribution hub for the COVID-19 vaccines in the region as we have capabilities to maintain the cold chain and our firms have been trained up to the World Health Organization standards to be able to handle such air cargo safely.
Singapore will continue to attract high-value, long-term investment to create good jobs for our people. High-tech firms such as Amazon have recently announced expansion of their operations and presence in Singapore. For trade, we will continue to grow our networks of free trade agreement areas to strengthen our companies' access to global markets.
Singapore has weathered many crises in our 55-year history and while COVID-19 has created a crisis like no other, our focus will now be on economic recovery and emerging from this crisis stronger.