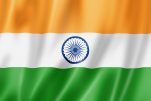 The following answers to questions posed by the California Chamber of Commerce are from Ambassador Dr. T.V. Nagendra Prasad, Consul General of India, Consulate General of India in San Francisco.
India-California Relations
Please describe your thoughts on the unique relationship between India and California.
The Consulate General of India in San Francisco deals with a very vast territory on the U.S. West Coast, covering 11 states, including Hawaii and the overseas territory of Guam. The Consulate also covers a very large Indian diaspora of about 1.5 million under its jurisdiction. Currently the merchandise trade between India and the states under our jurisdiction stands at US $15 billion with California claiming the lion's share (about US $10 billion).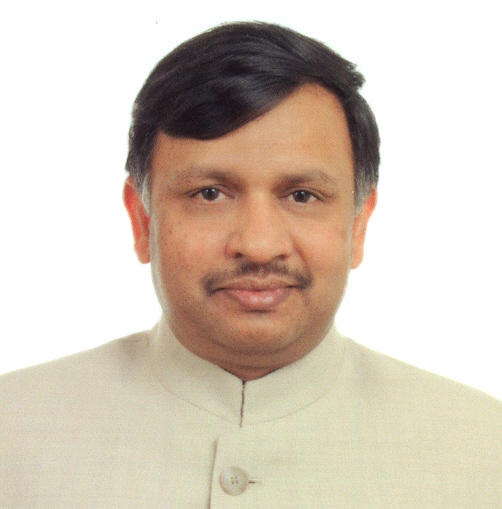 A robust relationship existed between India and California. Indian immigrants in the early 1900s came to California's Central Valley for agriculture and to other areas for road and railway construction activities. California is the largest trading partner among the U.S. states under our jurisdiction.
California is also home to more than 600,000 Indians (largest statewide figure in the United States), who also dominate the tech-industrial cluster of Silicon Valley and also the agri-economy of the Central Valley. More than 50 venture capital funds in the state are backed by Indians. This unique position provides a good opportunity for us to increase our footprints and outreach.
Merchandise trade may have certain limitations owing to the distance factor, but California and also the rest of the West Coast continue to be a dependable source of investment and service-trade destination for India.
Besides tech/innovation, India and California have good relations and cooperation in art and culture, particularly Bollywood and Hollywood. The cross-border startups led by Indians create jobs in Silicon Valley and also in India.
A study indicated that every entrepreneurial visa creates eight jobs on an average in the United States. The visit of Lieutenant Governor Eleni Kounalakis to India early in 2020 indicates the strong relationship between India and California. The increasing number of direct flights between California and India is also an indication of growing connections.
COVID-19 Impact
As countries all over the world feel the pandemic, what is the economic impact of COVID-19 on India?
The COVID-19 pandemic is unprecedented in our history. It is indeed the biggest health-cum-socio economic crisis in our memory. While the full extent of the impact remains to be seen, this still-evolving threat has affected every aspect of the global economy barring a very few exceptions. In an interdependent world, it is hard to imagine that any country will remain unaffected by such an impact.
India was not an exception either. India, with 95% recovery and about 1.5% fatality rates, has been strengthening its health care infrastructure to fight COVID. Impacted by the coronavirus pandemic, the Indian economy dipped by a historic 23.9% in the first quarter of the current financial year [2020]. The contraction narrowed down to 7.5% in the second quarter.
According to the Reserve Bank of India (RBI), India's central bank, green shoots are already there in our recovery efforts. Real gross domestic product (GDP) growth is expected to break out into positive territory in Q3—albeit to a slender 0.1%. India is expected to close this year [2020] with an overall growth rate of 1.9% while returning to a high-growth rate of 7.5% in the next financial year.
India and the United States cooperated well in this period of crisis, particularly in the pharma sector. The [San Francisco] Bay Area biotech giant Gilead tied up with six companies in India to produce remdesivir to supply to the entire world at an affordable cost.
India is known as the "pharmacy of the world" and it has demonstrated its resolve to cooperate and collaborate with the world. India currently produces more than 70% of the world's vaccines and with its infrastructure is gearing up to assist in scaling up the production of COVID vaccines.
Challenges/Opportunities
What are the challenges and opportunities facing India?
India was quick to respond to the COVID pandemic's challenge. Our Prime Minister launched one of the largest stimulus packages of nearly $400 billion under the flagship initiative of "Atma Nirbhar Bharat" (the Self-Reliant India). This amount is 15% of India's GDP.
An extensive set of reforms also are being enforced as part of the stimulus package that will help boost our small-scale industries (MSME [micro, small and medium enterprises] sector), generate employment, reform our agriculture sector, rationalize the regulatory environment and improve infrastructure, especially in energy and power sectors, etc.
Notice the innovative approach of Production-Linked Incentives (PLIs), as well as extension of the Emergency Credit Line Guarantee Scheme (ECLGS) in several sectors, such as electronics, textile, telecom, solar photovoltaic (PV) modules, specialty steel, food products, etc.
The recent reform-oriented acts under the Indian agriculture sector also are aimed at furthering this reform agenda. The goal was to convert a crisis into an opportunity and to build a future-ready India that will play a bigger and more important role in recovery of the global economy.
New generation reforms gained momentum in India much before the crisis began. In India today we have a single tax regime under lowest corporate tax rates; and an added incentive for new manufacturing, faceless regime for income tax assessment and appeal; a new labor laws regime balancing the welfare of workers and ease of doing business for the employers; an empowered institutional arrangement to hand-hold investors. All these reform measures, coupled with incentives under "Atma Nirbhar Bharat," make India one of the most attractive destinations for investments.
California is much ahead in recognizing these opportunities. Several companies from the state have acted quickly to benefit from this newfound opportunity. In the last few months, notwithstanding the adverse impact of the COVID-19 pandemic, companies in the Bay Area have committed more than $18 billion in investment in Indian digital markets. This includes Facebook's $5.7 billion, Google's $10 billion and Qualcomm, Silver Lake, Sequoia Capital adding the rest of the amount. There are several other companies who are showing keen interest in investing in India.
The recent National Education Policy of India opens up opportunities for collaboration in the education sector. Currently, we have over 20,000 students in California alone.
As we leave behind the memories of pandemic, painful past of 2020, India offers a new hope for global recovery in 2021. We offer Democracy, Demography and Demand. I am sure that India-California relations are poised to grow across sectors in the post-COVID period.