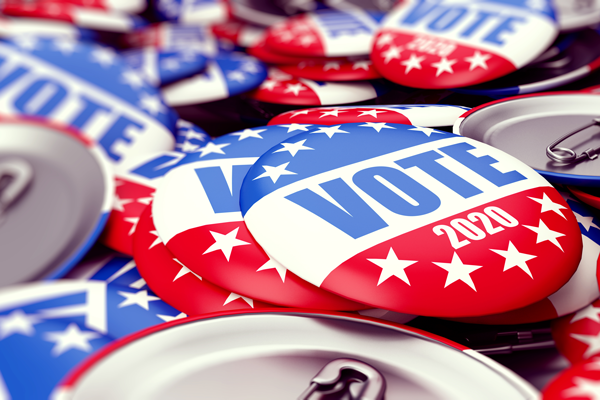 Election Day is over, but ballot counting continues to determine the voters' will on issues ranging from California property taxes to supporting economic diversity and flexibility for workers.
As this article was prepared, California Chamber of Commerce-opposed Proposition 15, the $12.5 billion split roll property tax increase, appeared headed toward defeat with 51.7% no to 48.3% yes.
CalChamber-supported Proposition 22, clarifying employment classification rules for app-based drivers, was winning by a wide margin—58.4% yes to 41.6% no.
"Prop. 22 was a big win for California workers who want the independence, flexibility, and income opportunities provided by working for themselves," said CalChamber President and CEO Allan Zaremberg. "Especially in these uncertain times, we should be focused on providing workers with all options to support their families. The takeaway for the Legislature is that freelance work is integral to California's innovation economy and should be celebrated, not discouraged."
On other issues:
• Voters rejected again an effort to expand governments' authority to impose rent control; CalChamber-opposed Proposition 21 was failing with 59.7% no to 40.3% yes.
• Also failing was CalChamber-opposed Proposition 23, an attempt to establish state requirements for kidney dialysis clinics, 64% no to 36% yes.
• Proposition 16, the CalChamber-supported measure to promote diversity in public employment and education, was failing, 56% no to 44% yes.
• Proposition 20, supported by CalChamber because it included provisions to address serial thefts in addition to restricting parole for non-violent offenders, was being voted down, 62.3% no to 37.7% yes.
County election officials must report final official results on state contests by December 4. Results will be certified by December 11.
The latest election results are available on the website of the Secretary of State at electionresults.sos.ca.gov.