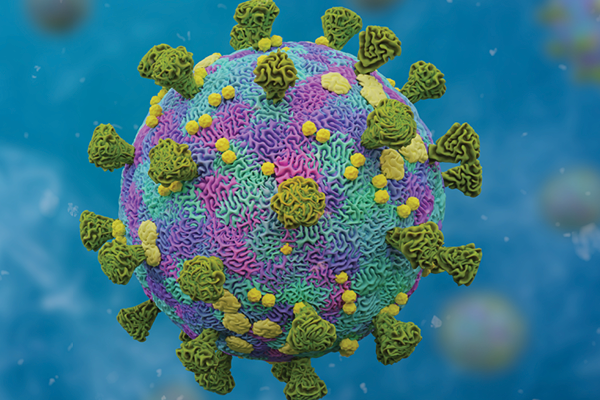 A new laboratory in Valencia is expected to give California the ability to process more COVID-19 tests each day with faster turn-around times.
Governor Gavin Newsom cut the ribbon on the new laboratory on October 30, then toured the $25 million facility with Dr. Mark Ghaly, secretary of the California Health and Human Services Agency, and Government Operations Secretary Yolanda Richardson.
Private-Public Partnership
The laboratory is a private-public partnership, built in conjunction with diagnostics company PerkinElmer. When operating at full capacity by March 2021, the lab will process an additional 150,000 COVID-19 tests a day.
The PerkinElmer contract requires test results to be turned around in 24–48 hours, according to the Governor's office. The timing is critical to allowing for timely contact tracing, quarantine and isolation.
The added testing capacity, the Governor's news release noted, will enable the state to better serve schools, health care providers and hard-to-reach communities like essential workers, those in congregate settings and communities of color, who are at higher risk of contracting COVID-19.
The lab, built ahead of schedule, will begin processing tests this month.
The additional capacity comes just as flu season arrives and the need for testing is expected to spike statewide because the symptoms of COVID-19 and flu are similar.
The Governor's office reports the facility has created 300 new jobs in Southern California and will employ 700 people when operating at full capacity.
In addition, the state worked with Color, a Burlingame-based health technology company, to create a user-friendly front-end interface for the expanded testing program.
State COVID-19 Cases
In this week's briefing, delayed to November 4 due to the election, Dr. Ghaly commented that California is seeing an uptick in cases, although Californians' adherence to state guidelines is keeping the rate of positive tests below that of the nation. California's 14-day positivity rate and 7-day positivity rate was 3.3%, compared to a U.S. 7-day positivity rate of 6.7%.
He acknowledged that "pandemic fatigue" is making Californians exhausted, fatigued and impatient, but encouraged listeners to "stay the course" so the state can continue to limit the spread of the virus.
The updated Blueprint for a Safer Economy shows that as of November 4:
• 10 of the 58 California counties remain in Tier 1 (purple/widespread virus presence—more than 7 daily new cases per 100,000 people; more than 8% positive tests).
• 20 are in Tier 2 (red/substantial virus presence—4–7 daily new cases per 100,000 people; 5%–8% positive tests; 5.3%–8% positive tests in health equity quartile).
• 19 are in Tier 3 (orange/moderate virus presence—1–3.9 daily new cases per 100,000 people; 2%–4.9% positive tests; 2.2%–5.2% health equity quartile positive tests).
• 9 counties—including San Francisco—are in Tier 4 (yellow/minimal virus presence—less than 1 new daily case per 100,000 people; less than 2% positive tests; and less than 2.2% health equity quartile positive tests.
Readers can delve into the statistics behind the assignment of counties to different tiers by visiting the California Department of Public Health (CDPH) county monitoring overview page at www.cdph.ca.gov.