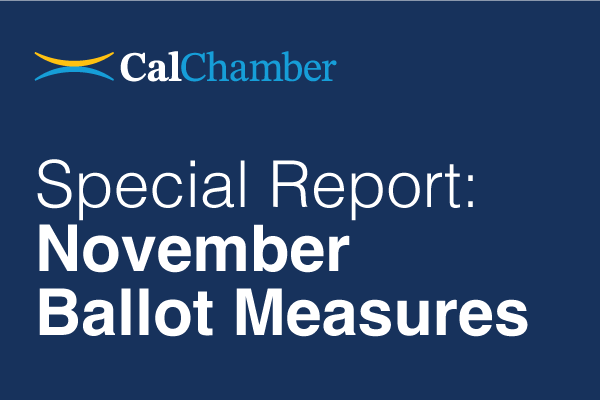 This edition of Alert includes a special report on the November ballot measures, including brief summaries of the California Chamber of Commerce reasons for its positions on six of the 12 propositions.
On ballot measures where the CalChamber has no position, the special report summarizes arguments for and against the propositions as presented in the 112-page official voter information guide prepared by the California Secretary of State.
Below are the CalChamber positions on the November propositions:
Oppose
Proposition 15: Split Roll Property Tax
Proposition 21: Expands Rent Control
Proposition 23: State Requirements for Kidney Dialysis Clinics
Support
Proposition 16: Diversity in Public Employment, Education
Proposition 20: Restricts Parole for Non-Violent Offenders
Proposition 22: Employment Classification Rules for App-Based Drivers
For more information, see the special report.