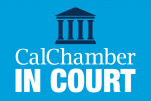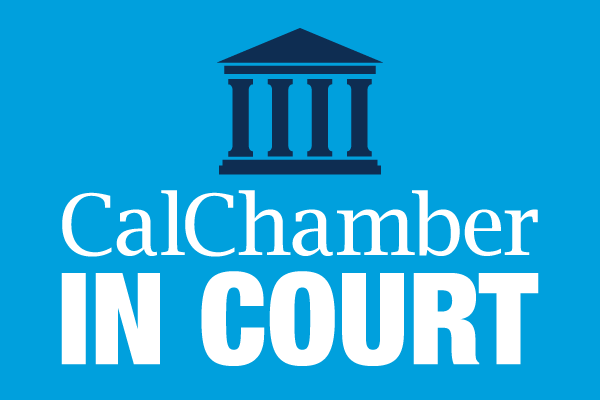 Challenges to Proposition 65 acrylamide warnings scored victories in two cases last month.
A California Superior Court judge ruled last month in favor of coffee roasters and distributors in a decade-long lawsuit alleging they violated California's Proposition 65 cancer warning requirement.
In a separate case, a federal district court judge ruled that the California Chamber of Commerce can proceed with its lawsuit to stop Proposition 65 warnings for the presence of acrylamide in food and beverages.
Coffee Distributors Lawsuit
On August 25, Superior Court Judge Elihu M. Berle ruled that the coffee purveyors had met their burden of showing that acrylamide, found in coffee following the roasting and brewing process, doesn't cause cancer.
The judgment comes after the defendants were able to cite a June 2019 regulation issued by the California Office of Environmental Health Hazard Assessment (OEHHA) that stated that "Exposures to chemicals in coffee, listed on or before March 15, 2019 as known to the state to cause cancer, that are created by and inherent in the processes of roasting coffee beans or brewing coffee do not pose a significant risk of cancer."
Council for Education and Research on Toxics v. Starbucks Corp.
In 2010, the Council for Education and Research on Toxics (CERT) filed a lawsuit against dozens of coffee roasters and retailers, including Starbucks, Costco, Trader Joe's and 7-Eleven Inc., among others, alleging they violated Proposition 65 by exposing Californians to acrylamide in their coffee products without first warning them.
Acrylamide is not a chemical that is added intentionally to food products, but rather is formed naturally in many types of foods and beverages when cooked at high temperatures, whether at home, in a restaurant or in a factory.
Common sources of acrylamide in the diet (and subjects of Proposition 65 litigation) include baked goods, breakfast cereal, black ripe olives, coffee, grilled asparagus, French fries, peanut butter, potato chips, and roasted nuts.
CalChamber Lawsuit
On August 27, U.S. District Judge Kimberly J. Mueller rejected the motion by Attorney General Xavier Becerra to dismiss the CalChamber lawsuit challenging the requirement for companies to warn consumers about the presence of acrylamide in food products.
Judge Mueller said the CalChamber had adequately shown enforcement of the requirement by the Attorney General to be a threat. She also cited the "desirability of avoiding piecemeal litigation" as one of the "balance of factors" in favor of the federal court retaining jurisdiction of the case, which the Attorney General had asked be left to state courts.
California Chamber of Commerce v. Becerra
In October 2019, the CalChamber, on behalf of its members, filed a lawsuit to stop the multitude of Proposition 65 warnings for the presence of acrylamide in food and beverages.
The complaint for declaratory and injunctive relief does not challenge the listing of acrylamide as a Proposition 65 chemical; rather the suit challenges whether the state can require a warning of acrylamide in human food, since the scientific evidence shows that that assertion is not purely factual and is controversial.
At the time, CalChamber President and CEO Allan Zaremberg pointed out that "overwarning" by placing a Proposition 65 warning on common food items like coffee or potato chips was leading to consumers ignoring Proposition 65 warnings altogether.
"The effect of too many bogus warnings is no warnings," he said. "This case is about clarifying for both businesses and consumers that food does not require Proposition 65 warnings for acrylamide. This will reduce unnecessary fear for consumers and litigation threats for businesses."
To date more than 500 notices on acrylamide have been sent to businesses, with many businesses having been sued by private enforcers.
For more information on California Chamber of Commerce v. Becerra, listen to The Workplace podcast episode "Prop. 65 Warnings for Acrylamide in Food Not Backed by Current Scientific Data, Suit Argues."
Pending OEHHA Regulation
In an effort to avoid consumer confusion resulting from a proliferation of warnings on foods, OEHHA is proposing regulations to clarify what constitutes a Proposition 65 exposure that would compel warning for listed chemicals that are formed in food by cooking or heat processing.
The agency is accepting comments on the proposed regulation through October 6, 2020.