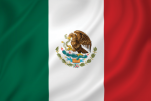 The following responses to questions posed by the California Chamber of Commerce are from Ambassador Liliana Ferrer Silva, consul general of Mexico in Sacramento.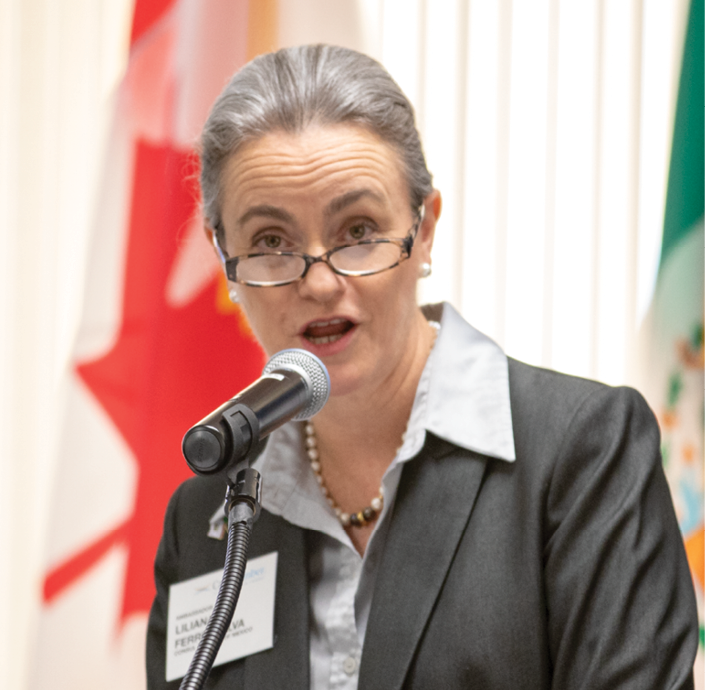 Free Trade Agreement
What does the newly implemented U.S.-Mexico-Canada Free Trade Agreement mean for Mexico?
The United States-Mexico-Canada Agreement (USMCA) is set to give continuity to and modernize the previously existing North American Free Trade Agreement (NAFTA), adapting it to the new needs of the 21st century economy.
The new agreement seeks to foster a more integrated and sustainable regional trade by strengthening North America's value chains and increasing our competitiveness globally, a priority set in President Andrés Manuel López Obrador's domestic and international agenda.
In this regard, Mexico's private sector is confident that the USMCA will be an instrument for growth and opportunity, providing certainty and stability to investment and promoting job creation. The USMCA's entry into force effectively positions both Mexico and the United States as global exporters ready to compete in today's international trading system. Mexican businesses aspire for trade between the three countries to grow up to 35% with this new agreement.
The USMCA also creates a more level playing field for Mexican, American and Canadian workers, including improved rules of origin for automobiles, trucks and other products, and benefits Mexico's rural sector. Farmers, ranchers and agribusinesses alike will be able to modernize and strengthen food and agriculture supply chains trade regionally.
Another highlight of the agreement is the protections provided to Mexican workers with the labor chapter that the USMCA specifically drafted for this purpose. It is the most advanced chapter in any previously negotiated trade agreement. It includes Mexico's, Canada's and the United States' commitment to implement in each of their legislative frameworks, workers' protection rights that are internationally recognized and in accordance to what is required by the International Labor Organization (ILO).
Mexico took a historic step to comply with the above-mentioned commitment by approving a reform to its domestic Federal Labor Law in May 2019, which grants workers the right to unionized representation, extending labor protections to migrant workers, and added protection to women from discrimination.
With these new labor obligations, that go beyond those negotiated in the Comprehensive and Progressive Agreement for Trans-Pacific Partnership (CPTPP), Mexico, Canada and the United States have showed a clear intention in improving workers' conditions in the region and compliance with the progressive and effective labor rights agenda, an additional top priority of President López Obrador's administration.
Economic Impact of COVID-19
As countries all over the world feel the pandemic, what is the economic impact of COVID-19 on Mexico?
The COVID-19 pandemic and measures to contain it have generated serious repercussions in the social and economic arena. As most countries, Mexico by implementing the needed precaution and safety measures has experienced a temporary closure of factories, business establishments, recreational venues, corporate offices, tourist headquarters and other productive activities.
In addition, the effects of the pandemic have incurred costs nationwide as reluctance exists on behalf of consumers to engage in activities away from home for fear of contagion, the inability to work of people who are infected with COVID19 and the uncertainty produced from not knowing what is going to happen in the near, medium and long term, which has caused a drop in both the supply of labor and demand from consumers.
Some industries in Mexico have suffered more than others the effects of COVID-19. Tourism, aviation, and the restaurant and entertainment sectors have been hit particularly hard. Consequently, millions of workers have been laid off from their jobs and businesses have ceased to receive revenues due to the lack of economic activity.
The International Monetary Fund (IMF) estimates that the global economy will shrink 3% in 2020, but 5.2% in Latin America and 6.6% in Mexico. On the other hand, the World Trade Organization (WTO) estimates that the effect might be even bigger for international trade. Globally, exports are expected to fall by 16.5% and 12.2% in the case of Mexico.
It is important to note, however, that in order to counteract this economic crisis, Mexico's president has promptly presented an ambitious economic recovery plan that addresses the needs of the most vulnerable communities, as well as those of small and medium-sized businesses, which contribute to 98% of exports and generate 78% of the employment in the country.
Mexico-California Relations
Please describe your thoughts on the unique relationship between Mexico and California.
California is a strategic partner for Mexico, given the border we share, the size and scope of our bilateral trade, and the relevance of its majority minority Mexican populations.
A close ally and friend to our country, California is home to the largest Mexican-origin community in the United States (12.5 million).
Mexico is both the United States' and California's first trading partner in the world. Being the second largest exporter to Mexico nationwide, today the state's exports account for 17.2% of total exports worldwide. In 2018, California's exports to Mexico reached $30.7 billion, an increase of $24.2 billion since 1993.
These numbers are a clear example of the strong partnership that our country has with California and which grew as a result of the economic integration promoted under NAFTA's framework. The USMCA will surely contribute to maintaining this essential and competitive trade relationship.
Mexico, with its 10 consulates in California located from the border city of San Diego to the political capital in Sacramento, in daily coordination with the Mexican Ministry of Foreign Affairs in Mexico City, has established an effective relationship with state and local authorities. The Consulate General in Sacramento has the privilege of procuring a most valuable relationship with all agencies and Cabinet members of Governor Gavin Newsom's administration.
By the same token, the Sacramento consulate is fortunate to engage in a professional and collaborative relationship with the legislative leadership and members of the State Legislature on both sides of the aisle, as well as with the California State Attorney General's office.
Of special importance is the unique partnership we have built with civil society, nonprofit organizations and state business associations, like the California Chamber of Commerce, who form the backbone of modern citizen diplomacy, essential to the unique and most important California-Mexico relationship.
This question-and-answer article is the first in a series with representatives of California international trade partners.